The Virtual Event is Now Complete
A Free Virtual Event
With Dream Shaman and Bestselling Author
Robert Moss


Discover how the wisdom of the Bear and other healing animal spirits offer gifts for your healing, happiness, and fulfilment.
Experience the power of your imagination and dream images — even nightmares — to help you create positive outcomes in your life and the lives of others.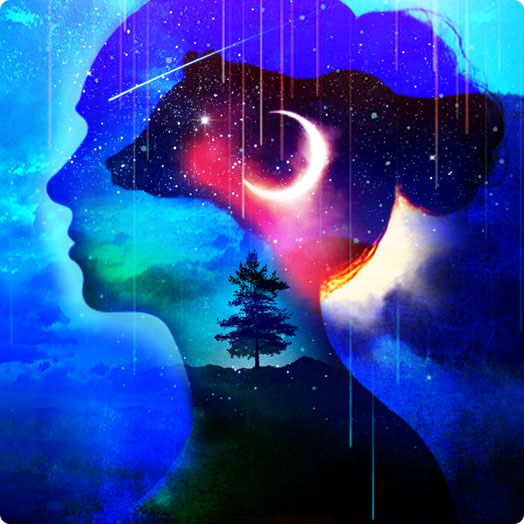 Your dream images are powerful...
If you know how to work with them, you'll discover they hold the wisdom you need to make your life more joyous, healthful, and fulfilling — even, and sometimes especially, if they're nightmares.
World-renowned dream shaman and bestselling author Robert Moss discovered this firsthand...
Decades ago, to help him break free from a recurring nightmare — in which he was frightened by a giant bear in his house — he used a special dreaming technique to re-enter his nightmare and face his intruder.
The technique Robert used to re-enter his nightmare is called Active Dreaming, a practice he created that tens of thousands around the world now use. In Active Dreaming, listening to the sound of a drumbeat, you imagine yourself (in your mind's eye) re-entering a dream — or creating a new one.
Through this practice you can change an outcome for the better or seek guidance on a current life issue. You can even "dream" for someone else who's in need of help or experiencing a "dream drought."
For Robert, embracing Bear Medicine was his call to work as a dream healer. It was also the start of a lifelong connection to Bear as a guide and healer.
When I found the courage to face the Bear and step into its embrace, I discovered that the Bear and I are joined at the heart by something like a thick umbilical, pumping life energy back and forth between us. The Bear told me she would show me what I need to heal and what others need to be healed. This promise has been fulfilled, again and again. I don't hesitate to say I owe my life to Bear Medicine.
— Dream shaman Robert Moss
The Bear is a great medicine animal of North America, and in ancient Europe, the Bear was the king of beasts, and there was a sacred kinship between bears and humans that we can trace from Paleolithic times
In the Dreaming With the Bear online event, Robert will show you that we can all learn and heal with the help of Bear Medicine — and all our animal guides.
AND that the power of our dream images goes well beyond the myth and magic associated with them.
Scientific research is discovering more and more about the mind-body-spirit connection and our power to heal ourselves and effect our lives in the ways we desire using our mind and the imagery we conjure.
Robert's extensive knowledge of dreamwork — he's written 12 books on the subject — and his decades of teaching have revealed that all dreaming is medicine.
And in this playful, self-empowering hour, you'll discover through story, Active Dreaming, the power of imagination, and more, how to experience your dreams as medicine.
During this powerful online "mini-playshop," you'll:
Discover the role of Bear as a medicine animal in world traditions
Learn to view the animal guides as "animal doctors" that can visit you in your dreams and guide you in healing and other pursuits
Discover how to claim your nightmares as sources of your own power, true initiation, or a life-supporting glimpse of a possible future you can reshape for the better
Expand your "internal pharmacy" of healing images — any dream image can become a source of healing and empowerment
Learn how your dreams are "diagnostic" — able to show you your physical and emotional conditions, and even how to prevent crises
Experience a dream journey to a chakra (energy center) in your body to encourage the flow of stuck energy, and discover and open to new possibilities for your life
Learn how to break a "dream drought" — a simple and effective approach for both the prolific dreamer experiencing a dry spell as well as those consistently unable to remember their dreams
Discover the power of imaginal healing — and the scientific data that backs it, as well as the "deep play" and fun you can have in reigniting your childlike imagination
If you're an avid dream explorer, Dreaming With the Bear will rekindle your belief in the magic — and the powerful effects — of connecting with our "animal doctors" for guidance in our physical, emotional, and spiritual healing AND give you an insightful introduction to the wisdom of the Bear.
If you're new to dream exploration, you'll discover that your dreams and their potent images can hold the keys to your healing and happiness, as well as exciting possibilities for your future.
During this hour with Robert, you'll also be among the first to hear about an all-new 7-week online dream journey, in which he'll dive more deeply into the power of the Bear, dreams as important "diagnostic" tools, "deep play" for igniting the imagination of your magical inner child, the art of dream re-entry through Active Dreaming, and much more.
Join us for this 60-minute online adventure with Robert... the Bear is waiting to dream with you.
What People Are Saying About Robert Moss...

"Robert Moss reveals a powerful map of how to recover our soul..."
Robert Moss reveals a powerful map of how to recover our soul through shamanic dreaming.
— Sandra Ingerman, MA, Author of Soul Retrieval

"Robert Moss is one of our wisest guides..."
Robert Moss is one of our wisest guides to dreams and dreaming... [He] is dragging us, kicking and screaming, into a new vision of consciousness, space, and time.
— Larry Dossey, MD, Author of The Power of Premonitions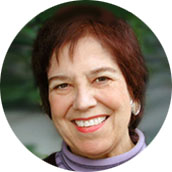 "Deeply healing and useful!"
Robert Moss demonstrates how to explore the universal language of the imagination and the soul, which together bridge the inner world of spirit and the outer world of action. Deeply healing and useful!
— Angeles Arrien, PhD, cultural anthropologist and author of The Four-Fold Way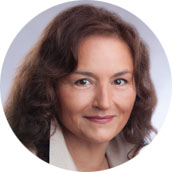 "Robert Moss is a weaver of worlds..."
Robert Moss is a weaver of worlds... He shows us how conscious dreaming can lead us into the non-space-time regions of the inner universe, where all things are connected — from whatever time, place, or reality.
— Julia Assante, Author of The Last Frontier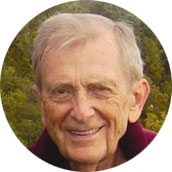 "Transcends disciplines..."
Transcends disciplines and provides an agenda for the role that dreams can play in ensuring human survival.
— Stanley Krippner, PhD, Co-author of Extraordinary Dreams and How to Work with Them
About Robert Moss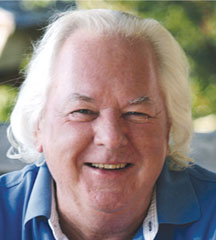 Robert Moss is the creator of Active Dreaming, an original synthesis of modern dreamwork and shamanism. Born in Australia, he survived three near-death experiences in childhood. He leads popular seminars all over the world, including a 3-year training for teachers of Active Dreaming. A former lecturer in ancient history at the Australian National University, he's a bestselling novelist, poet, journalist, and independent scholar.
His dozen books on dreaming, shamanism, and imagination include Conscious Dreaming, The Dreamer's Book of the Dead, Dreamgates: Exploring the Worlds of Soul, Imagination and Life beyond Death, Dreaming the Soul Back Home and his spiritual memoir, The Boy Who Died and Came Back. His latest book is Sidewalk Oracles: Playing with Signs, Symbols and Synchronicity in Everyday Life.