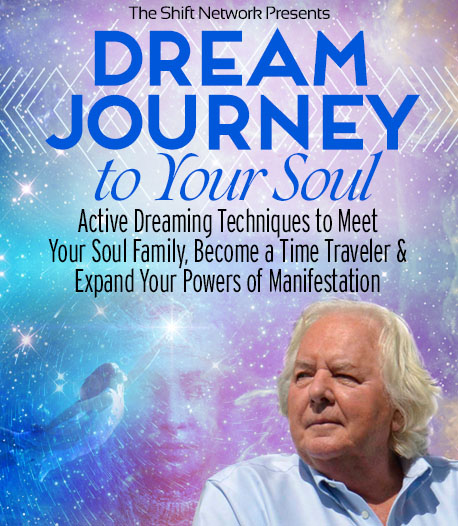 The Virtual Event is Now Complete
A Free Virtual Event
With Shamanic Dream Teacher
Robert Moss
Discover the power of shamanic dreaming techniques for soul remembering — and reclaim what you knew before you came into your present life.
Unlock your abilities to travel to the past, future and parallel worlds to access wisdom, meet your spiritual family, and create your soul's deepest desires.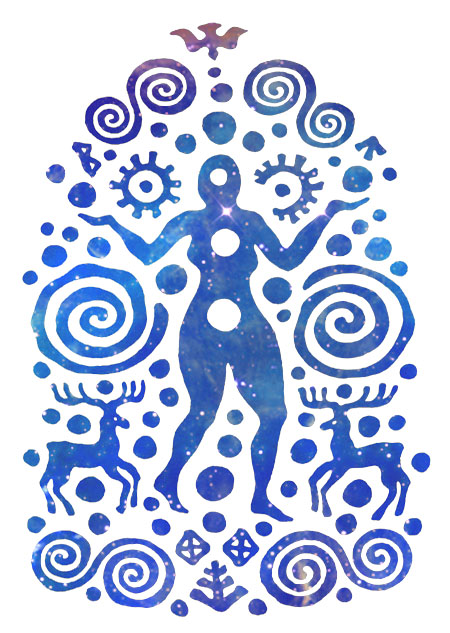 Your soul knows what you love...
And when you feel most ALIVE, and on purpose, it's because you're experiencing what your soul — wise with knowledge from before your birth — knows you most enjoy.
It's when you feel excited and fulfilled. It's your creative fires roaring. It's when your heart and mind fly open to greater possibilities...
Yet, what many don't realize, is that we can also connect deeply with our soul's wisdom when we're asleep and dreaming.
Our dreamtime is when we do some of our most profound "soul remembering."
Our dreams take us on journeys to other realms and provide us with images and symbols that give us powerful insights into how to create and live our "biggest," fullest and most joyous lives.
We can also enter this magical terrain while awake through the practice of Active Dreaming, a synthesis of modern dreamwork, shamanic journeying and creative imagination, conceived by bestselling author and dream shaman Robert Moss.
In this virtual mini-workshop with this world-renowned dreamwork teacher, you'll discover more about this valuable and fascinating way of dreaming (while awake) and how it can take you on dream journeys to seek your soul's wisdom.
You'll discover how connecting with this knowledge — also a direct line to your Higher Self — can offer medicine for your body and spirit, show you challenges and opportunities that lie ahead, and even provide clues to how you can step into the bigger story for your life.
You'll learn that your dreamtime and listening to the soul messages it provides is where many of your greatest opportunities for transformation, healing and receiving guidance resides.
You'll also discover that this guidance can come from a family you've known since long before your birth — your soul or spiritual family, which exists in other times and dimensions, and that you can learn to communicate with for mutual benefit.
Accessing your soul's wisdom through dream journeying is one of the most powerful practices for drawing on your inner wisdom to gain clarity about all aspects of your life — from relationship, work and health challenges to questions about your life purpose and path to greater happiness.
Join us for this complimentary hour and start to reclaim the knowledge that belonged to you — on a soul level — before you came into your present life.
You'll discover that:
The most important knowledge you'll ever have comes through soul remembering and reclaiming this wisdom that belongs to you
Your dreams offer medicine and healing for your body and soul, provide glimpses of future challenges and opportunities and offer a direct line to your Higher Self — the God or Goddess you can talk to
You can heal your life and your experience of the world by stepping into a bigger, more self-empowering story
Your dreams and personal images can be portals to places of healing, initiation and adventure in the multidimensional universe
You belong to a spiritual family, counterparts in other times and dimensions, whose life issues are relevant to you, and you can learn to communicate with them for mutual benefit
The only time is Now. All times — past, future and parallel — are accessible to you now, through the techniques of Active Dreaming, and can be revisioned and even revised for the better
This free online event will include several of Robert's fascinating stories — tales that bend your notions of time, space, identity and possibility.
You'll discover that dreaming is journeying to where your greatest truths lie and that by listening to the soul wisdom of your dreams, you can gain important insights to manifest and live a fulfilling and joyous life that — until now — you may have never thought possible.
During this fascinating, mind-expanding hour, you'll also hear about the launch of a new advanced dream training with Robert — his most comprehensive online program yet!
What People Are Saying About Robert Moss...

Robert Moss reveals a powerful map of how to recover our soul through shamanic dreaming.
— Sandra Ingerman, MA, Author of Soul Retrieval

Robert Moss is one of our wisest guides to dreams and dreaming... [He] is dragging us, kicking and screaming, into a new vision of consciousness, space and time.
— Larry Dossey, MD, Author of The Power of Premonitions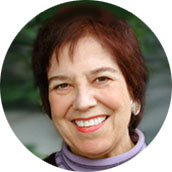 Robert Moss demonstrates how to explore the universal language of the imagination and the soul, which together bridge the inner world of spirit and the outer world of action. Deeply healing and useful!
— Angeles Arrien, PhD, Cultural Anthropologist and Author of The Four-Fold Way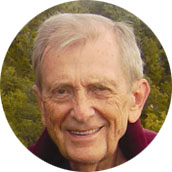 Transcends disciplines and provides an agenda for the role that dreams can play in ensuring human survival.
— Stanley Krippner, PhD, Co-author of Extraordinary Dreams and How to Work with Them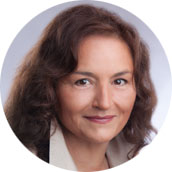 Robert Moss is a weaver of worlds... He shows us how conscious dreaming can lead us into the non-space-time regions of the inner universe, where all things are connected — from whatever time, place or reality.
— Julia Assante, Author of The Last Frontier
About Robert Moss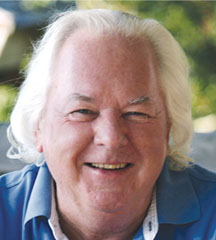 Robert Moss is the creator of Active Dreaming, an original synthesis of modern dreamwork and shamanism. Born in Australia, he survived three near-death experiences in childhood. He leads popular seminars all over the world, including a 3-year training for teachers of Active Dreaming. A former lecturer in ancient history at the Australian National University, he's a bestselling novelist, poet, journalist and independent scholar. His dozen books on dreaming, shamanism and imagination include Conscious Dreaming, The Secret History of Dreaming and Dreaming the Soul Back Home. His latest book is Sidewalk Oracles: Playing with Signs, Symbols and Synchronicity in Everyday Life.