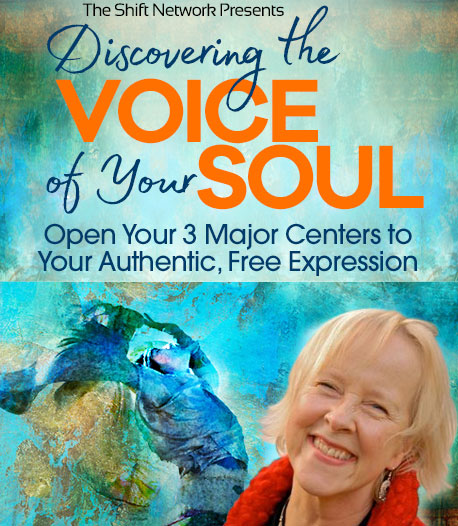 The Virtual Event is Now Complete
A Free Virtual Event
With International Singer, Educator & Author
Chloe Goodchild
Do you ever wonder what it would be like to express yourself fully without holding back — to easefully use your authentic voice in any situation and speak your truth with clarity and confidence?
Discover a unique, liberating method to clear old patterns that block your natural expression and free your fully-embodied, authentic self.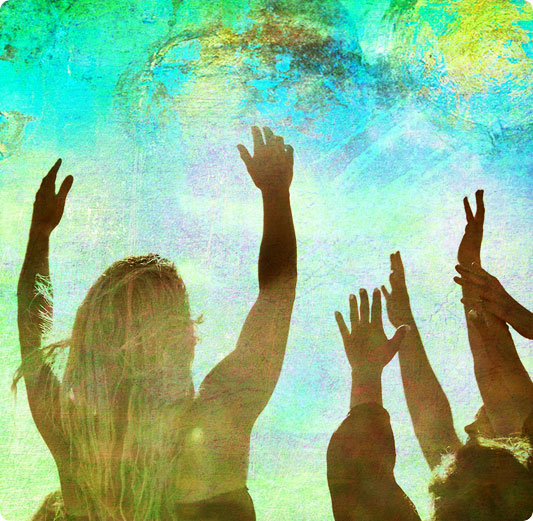 If you've ever felt stifled or nervous about fully expressing yourself, or anxious about public speaking, singing or saying your truth... you're not alone.
In fact, most of us have had negative experiences in which our speaking, singing or self-expression was shut down by others, causing tension in our body that can hold back our natural expression and ability to truly be our self.
Both science and spirituality agree that every particle of matter, every phenomenon we experience, is a form of resonance or vibration.
The human voice is quite literally a mouthpiece of this truth; there is no form of expression more personal, more tied to our identities, than our voices.
Your voice is also one of the most vulnerable parts of yourself because it's a conduit to your soul.
At the deepest level, the sounds you make are not merely audible forms of communication, but provide a gateway through which you can incarnate your truest Self.
Yet, when you harbor distortions, contractions, and fears around your voice, they can hold you back. Your deepest truths can become stifled, diminishing your ability to live and enjoy your life fully and to share your greatest gifts with others.
When you discover your soul voice — the uninhibited, naked, true, direct expression of your spiritual self — everything can change...
Your voice is your signature way of showing up and revealing who you are. It carries your soul's truth out into the world, expressing your love, creativity and inspiration.
Through embodying and expressing your truest voice, you more deeply embody your soul and allow it to permeate your entire life with more freedom, truth and authentic purpose.
A rich, full, resonant voice that reverberates with your truth is not only a gift to yourself; it's a gift to others. It allows you to show up more effortlessly and joyously impact those around you. It allows you to fully bring forth all you have to offer — the deeper soul expressions that only you can bring — to your loved ones and the world.
Ultimately, your voice is your portal to spiritual awakening, as the pure vibrations of your soul align body, heart and mind with the highest octave of who you are.
So how do you break through the childhood conditioning, outdated beliefs and stifling patterns that virtually all of us carry, to speak, sing and revel in your truest voice and most authentic expression of your Self?
It's not as complicated as you might think. In fact, Chloe Goodchild, an international singer, educator and author, offers simple practices that can free you from "self-expression anxiety" — within minutes — to liberate your resonant, natural, beautiful voice — the voice of your soul.
This gateway to freer self expression can take you even deeper, with your new-found voice leading you to greater self-discovery and ultimately spiritual awakening.
Chloe is not only a world-renowned recording artist, she's also a mystic who's trained in India to approach the voice as a vehicle for liberation and full expression.
Unlike a speech coach, she incorporates profound mystical insights into her teachings, illuminating how the voice in conjunction with the body serve as an interconnected instrument to the true expression of your soul.
As you access your true, naked soul voice, you embody your essence in a deeper way, more authentic way. You become more at ease, confident and magnetic. There's a lyrical quality to your words and motions that draw others to you, because they FEEL you more deeply.
You'll discover that your soul voice is a wisdom voice that is primal and deep, and opening to it can provide a capacity to witness yourself, connect with Source and access the sacred dimensions of your being, which is both compelling and fulfilling to others.
In this audibly exciting one-hour virtual event, you'll:
Learn how to shift your ego from self-judgement into wonder and curiosity about your voice
Receive a simple practice with sacred sounds that can help you quickly dissolve fears and anxieties about using your voice as they arise
Gain insights into how to work with tension patterns in your body, heart and mind, seeing them as a kind of "frozen music" that can be liberated
Discover how voice can help you let go of self-sabotaging stories and traumas, self-denial and feelings of low self-esteem to embody self-empowerment, authenticity and grace
Work with the three "brains" of the body — your belly/instinctual center, your heart/intuition center, and your head/insight center — to create an experience of vibrational wholeness that in turn frees your soul voice
Understand your body as an embodiment of a musical octave, running from your root chakra to your crown, with different notes corresponding to different energy centers
More than anything, Chloe will illuminate how working with your voice is for anyone on a path of growth and spiritual awakening.
Your voice is the gateway to your expression of soul and self. It can also be a lovely instrument for connecting with the Divine.
We guarantee that you'll emerge from this hour with a deeper understanding of how your voice and your spiritual awakening are intimately intertwined.
You'll discover how liberating your authentic voice through sound and song can also free the authentic YOU and inspire exciting higher octaves of compassion, connection and collaboration in your relationships, community and the greater world.
What People Are Saying About Chloe Goodchild...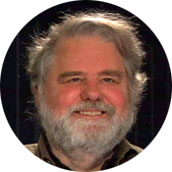 Chloe's subtle voice work opens the heart. She is a spectacular genius of this teaching art. She is at the core of a fascinating phenomenon that is allowing individuals to find their truth and freedom through the creative process of voice and sound.
— Coleman Barks, author of Rumi: Soul Fury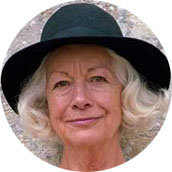 Chloe has perfected a unique and empowering vocal technique accessible to everyone. In all my research with nonviolent and creative communication skills, I have never experienced this ability to effortlessly generate such a range and depth of human feeling and expression with such spontaneity, courage and compassion. Chloe is dedicated to recovering the wisdom of the human spirit, in a way that is profound and unique for our times.
— Scilla Elworthy, PhD, Niwano Peace Prize winner, Nobel Peace Prize nominee & author of Pioneering the Possible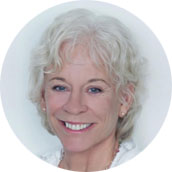 Chloe Goodchild's clarity of tone — both in her music and in her book — penetrates to the bone. I revel in both her songs and words, especially when she surrenders to the mystery of devotion.
— Gangaji, spiritual teacher & author of Hidden Treasure: Uncovering the Truth in Your Life Story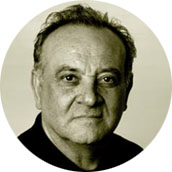 Chloe looks like a nun, but she sings wild!
— Angelo Badalamenti, Film composer
About Chloe Goodchild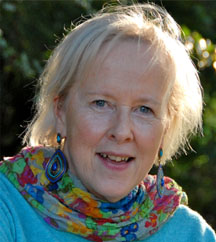 Chloe Goodchild is an international singer, innovatory educator, author and founder of The Naked Voice (1990) and its UK Charitable Foundation (2004), dedicated to the realization of compassionate communication in all realms of human life. Deafness in childhood catalysed Chloe's deep encounter with her inner self, and began a lifetime's experiential research into the voice as a catalyst for personal evolution and global transformation.
A life-changing experience in 1990, inspired the unique method of sound and voice, which Chloe named The Naked Voice. Her memoir The Naked Voice: Journey to the Spirit of Sound tells the story of these formative early years. (Rider Books 1993). Chloe's recent book The Naked Voice: Transform Your Life through the Power of Sound is an instructional guide that introduces the essential teachings of The Naked Voice. It was published by North Atlantic Books in 2015.
Chloe teaches and performs internationally. Chloe's singing can be heard on a range of albums, available online. Her original music, is inspired by ancient and modern world genres, sacred chant, anthems, love songs and poetry. Her interactive presentations interweave wild stories, prayers and songs, inspired by ecstatic love poetry across a wide spectrum of human feeling, including much laughter. Chloe empowers her audiences to discover their own voices, in spontaneous ways, which expand and flow, generating a unified field of awareness, or Singing Field.