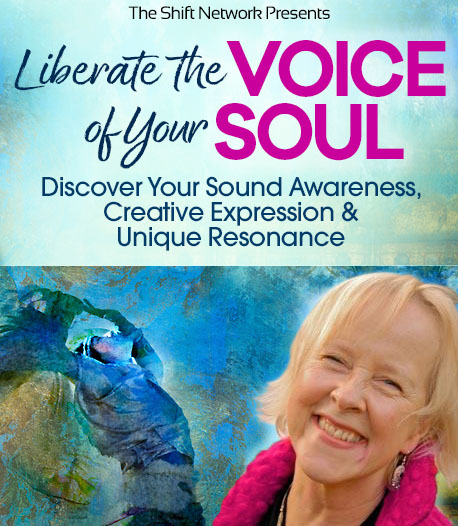 The Virtual Event is Now Complete
A Free Virtual Event
With International Singer, Educator & Author
Chloë Goodchild

Clear old patterns that block your natural expression & release your soul's voice to feel freer, self-empowered & more creative.
Discover your "shadow voice(s)" and the "language of silence" — honoring them as gateways to self-discovery and your fully-embodied, authentic self.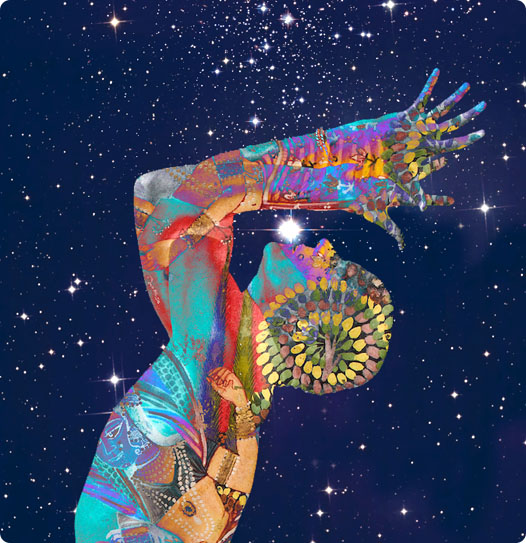 Everything is sound...
Whenever anything emits energy in the form of a vibration, there's sound — from the whir of birds' wings to the beat of your heart.
Indigenous peoples have long known the power of sound — to clear undesirable energies, heal the past, help others embody their full power and presence, bridge cultural divides, and restore harmony within a community.
Their wisdom traditions incorporate the unifying nature of sound — how it allows your naked, uninhibited voice to rise from within, releasing your deepest connection with your true nature as one undivided Self.
Your unique voice is the messenger of your soul, the essence of who you truly are.
Once released, it reverberates through every cell in your body, helping you to break through emotional barriers that you may have been unable to transform any other way.
It allows you — in a highly experiential way — to release your truest self from the bonds of childhood wounds, conditioned patterning, and perpetual self-sabotage.
AND it opens the door to free your own unique resonance and creative expression — the flow of your most embodied self and soul gifts out into the world.
In this powerful 60-minute mini-workshop with international singer, educator, and author Chloë Goodchild, you'll have the opportunity to experience the authentic and healing nature of your vocal sound.
You'll learn how to use your voice to "express" not "impress," so you can:
Discover how "sound-awareness" is inextricably linked to "self-awareness" with core practices that enable you to hear and express yourself effortlessly
Unveil your "personality" voice so your inner life becomes more audible
Listen with new ears to the seamless thread that unifies speaking with singing
Develop your "self-observing witness," as you begin to inquire: "Where does this sound come from?"
Learn to receive, explore, and converse with the unique voice of your soul as a wisdom older and deeper than the polarity of all conflict
Discover new ways to relax and reflect from within, as your whole body receives the vibration and flow of harmonic resonance
Adventure more courageously into the musical sound and feelings of your own vulnerability, as you restore honor to your "shadow" or forgotten voice
Deepen your experience and embodiment of the sacred language of silence
As your "sound awareness" strengthens, you simultaneously become self-aware and feel self-confident and at home in your body.
You lose your fear of judgement or self-doubt and open to the liberation and self-empowerment your unique sound inspires.
Releasing the authentic voice of your soul offers a direct experience of self-remembering — of allowing the deepest part of you to emerge, the part you've always known was there.
It can be a vulnerable feeling, at first, yet with Chloë's expert guidance, you'll discover how to more courageously feel into and express your "shadow voice(s)" — those you find desirable and those you don't.
Chloë is not only a world-renowned recording artist, she's also a mystic who's trained in India to approach the voice as a vehicle for liberation and full expression.
She studied Western sacred choral music throughout her childhood, and at Cambridge and Norwich universities. And as a music teacher, she's studied Eastern vocal philosophy and Indigenous wisdom traditions.
Unlike a speech coach, she incorporates profound mystical insights into her teachings, illuminating how the voice in conjunction with the body serves as an interconnected instrument to the true expression of your soul.
This self-empowering hour with Chloë offers you a gateway to greater self-discovery, freer self-expression, and, ultimately, spiritual awakening.
You'll discover that the voice of your soul is a wisdom voice that's primal and deep, and opening to it can provide a new way to witness yourself, connect with Source, and break through inner obstacles to release your truest, freest, most joyous self.
What People Are Saying About Chloë Goodchild...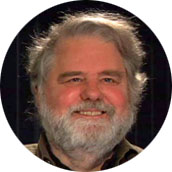 "A spectacular genius..."
Chloë's subtle voice work opens the heart. She is a spectacular genius of this teaching art. She is at the core of a fascinating phenomenon that is allowing individuals to find their truth and freedom through the creative process of voice and sound.
— Coleman Barks, Author of Rumi: Soul Fury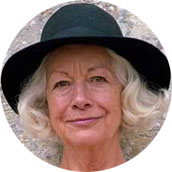 "A unique and empowering vocal technique"
Chloë has perfected a unique and empowering vocal technique accessible to everyone. In all my research with nonviolent and creative communication skills, I have never experienced this ability to effortlessly generate such a range and depth of human feeling and expression with such spontaneity, courage and compassion. Chloë is dedicated to recovering the wisdom of the human spirit, in a way that is profound and unique for our times.
— Scilla Elworthy, PhD, Niwano Peace Prize winner, Nobel Peace Prize nominee and author of Pioneering the Possible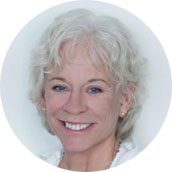 "Penetrates to the bone"
Chloë Goodchild's clarity of tone — both in her music and in her books — penetrates to the bone. I revel in both her songs and words, especially when she surrenders to the mystery of devotion.
— Gangaji, spiritual teacher and author of Hidden Treasure: Uncovering the Truth in Your Life Story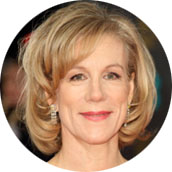 "Chloë has a voice of mesmerising purity"
Chloë has a voice of mesmerising purity. She possesses one of the freest spirits I have ever seen on stage.
— Juliet Stevenson, Actor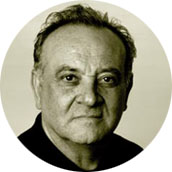 "She sings wild!"
Chloë looks like a nun, but she sings wild!
— Angelo Badalamenti , Film composer
About Chloë Goodchild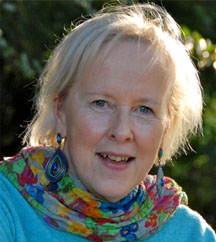 Chloë Goodchild is an international singer, innovatory educator, author, and founder of The Naked Voice (1990) and its U.K. Charitable Foundation (2004), dedicated to the realization of compassionate communication in all realms of human life. Deafness in childhood catalysed Chloë's deep encounter with her inner self, and began a lifetime's experiential research into the voice as a catalyst for personal evolution and global transformation.
A life-changing experience in 1990 inspired the unique method of sound and voice, which Chloë named The Naked Voice. Her memoir The Naked Voice: Journey to the Spirit of Sound tells the story of these formative early years. Chloë's recent book, The Naked Voice: Transform Your Life through the Power of Sound, is an instructional guide that introduces the essential teachings of The Naked Voice.
Chloë teaches and performs internationally. Chloë's singing can be heard on a range of albums available online. Her original music is inspired by ancient and modern world genres, sacred chant, anthems, love songs, and poetry. Her interactive presentations interweave wild stories, prayers, and songs, inspired by ecstatic love poetry across a wide spectrum of human feeling, including much laughter. Chloë empowers her audiences to discover their own voices in spontaneous ways, which expand and flow, generating a unified field of awareness, or Singing Field.