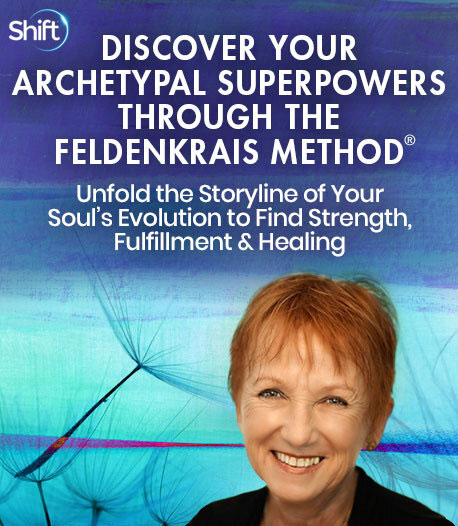 Gain a more extensive understanding of how you can unlock transformative archetypal powers within, using gentle, mindful movements so you can experience a happier, healthier, more fulfilling life.
During the last several difficult months, many of us have been trying to comprehend our place in the world. What is our purpose and what is our role on a planet that's been turned upside down?
To know ourselves and those around us, it helps to recognize the universal patterns expressed in what motivates our shared behaviors. These embodied patterns make up different personality types, known as archetypes.
When we see the patterns and behaviors of each archetype — Warrior, Teacher, Healer, and Visionary — we can better understand ourselves and the world around us. It allows us to unfold the storyline of our lives — recognizing how our strengths and weaknesses are a part of our soul's evolution.
In this enlightening one-hour event, Lavinia Plonka, teacher of the Feldenkrais Method for over 25 years, as well as an Alba Method teacher and an Emotional Body Instructor, will delve into the mysteries of the archetypes and what they hold for us, showing how our connection to them is a powerful way to grow and evolve.
Lavinia will illustrate how the Feldenkrais Method and its subtle, sophisticated movements, coupled with an inner exploration of these four key archetypes, can enlighten and strengthen you — especially during trying times.
You'll see how the Warrior, Healer, Teacher, and Visionary all have superpowers — as well as their own type of kryptonite, which can deplete your energy and cause considerable harm until you learn the life lesson it is attempting to teach.
She'll demonstrate how accessing the somatic wisdom of the archetypes can move you closer to attaining the life you desire.
You'll be led in gentle, mindful movements designed to alleviate chronic pain, help with balance, and improve your range of motion. When you discover how you embody the characteristics of the archetypes, you'll be empowered to focus, heal, and live a well-balanced life. And by discovering the "mythology of yourself," you'll be better able to authentically love yourself.
You'll also engage in a mind-opening practice with Lavinia in which she'll ask you to do a simple, everyday activity. What you'll learn about yourself — what actually happens versus what should happen when you finish — will help you use the power of awareness to make your actions congruent with your intentions and get what you want in life.
In this hourlong somatic-based mini-workshop, you'll discover:
The 4 archetypes and how each has a physical center
How your connection to movement can give you information about who you are
What the kryptonite and strengths are for each archetype
How to put each archetype into action in your life
An exercise that explores how intention can change how you purposefully move
For over 35 years, Lavinia has helped thousands improve their range of motion and ease of movement, as well as their emotional and physical health. Her unique expertise connects the dots between movement, emotions, and the mind.
In this compelling hour, she'll share how subtle movements can help you embrace and build on your archetypal superpowers and redirect your ongoing story for a happier, healthier, more fulfilling life.
You'll also be the first to hear about how you can continue to work with Lavinia in an advanced 12-week course where you'll experience the archetypes — physically, mentally, emotionally — in a unique synthesis of movement, art, and meditation. You'll discover how to access your archetypal superpowers and fortify yourself against the kryptonite that hinders your journey to wholeness.
Sign Up Now
Join this FREE video event with Lavinia Plonka and discover how the gentle, mindful movements of the Feldenkrais Method can help you identify your archetypal powers and expand your self-love, awareness, and sense of what's possible for your life.

Free Video Event
Your information is safe with us! We'll never share or sell it, and will use it only to send you notifications about this program and other related information from The Shift Network. Each email we send contains an unsubscribe link for your convenience.
What People Are Saying About Lavinia Plonka...

"... feeling taller, stronger, pain-free, and awakened..."
In practicing Feldenkrais, it looks and feels like you're doing next to nothing, yet the effects are profound. Taking Lavinia's classes always leaves me feeling taller, stronger, pain-free, and awakened to the potential of a better me. The power in the art of the subtle can't be emphasized enough, and Lavinia delivers it with fun, precision, and grace.
— Merina Ty-Kisera, LAc, DiplAc, Author of Acupressure With Essential Oils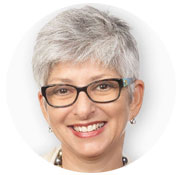 "... free up our bodies, relax our minds, and open our hearts."
Lavinia Plonka is one of the most engaging, brilliant, fun instructors I have ever experienced in any field. My students in the Florida Keys and I personally have benefited from Lavinia's unique blend of somatic modalities that free up our bodies, relax our minds, and open our hearts. Lavinia's profound understanding and easy-to-follow teaching of the Feldenkrais Method is refreshing, entertaining, and life-changing.
— Judy Greenman, Body Brain Freedom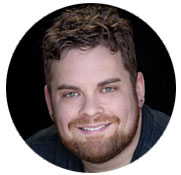 "... unlocking the power of the Feldenkrais Method to free attention and create greater ease..."
Lavinia Plonka has an easy, understated teaching style that gracefully unwinds her vast formal and intuitive knowledge of the body and its metaphors, unlocking the power of the Feldenkrais Method to free attention and create greater ease — in our bodies and in our lives. If you have an opportunity to study with her, I recommend it.
— Mike Morrell, Co-founder of ReWilder and collaborating author with Richard Rohr on The Divine Dance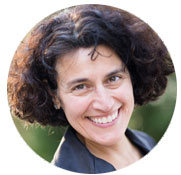 "Lavinia... helps you know your body in easy and accessible ways that lead to transformation."
Lavinia is an engaging and expert movement teacher who helps you know your body in easy and accessible ways that lead to transformation. I'm consistently amazed at how small movements have huge effects.
— Leanne Cusumano Roque, President of Shine Like the Sun and author of the award-winning book, Live Light: Simple Steps
About Lavinia Plonka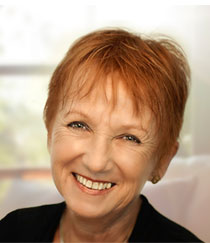 Body language expert Lavinia Plonka has helped people improve their movement, behavior, relationships, and careers for over 35 years. Her unique expertise connects the dots between posture/movement, emotions, and the mind.
Lavinia's training and professional career have included theater, dance, yoga, and the martial arts. She has taught the Feldenkrais Method for over 25 years and is also a certified Assistant Trainer. She is a level CL4 teacher of the Alba Method and an Emotional Body Instructor. She was an artist in residence for the Guggenheim Museum, and a movement consultant for theater and television companies around the world, from the Irish National Folk Theater to Nickelodeon.
From Esalen to the Council on Aging, from Beijing to Mexico, Lavinia's popular workshops explore the intersection between movement, emotions, and the mind. She is the director of Asheville Movement Center in Asheville, North Carolina. Lavinia's writing includes several books and audio programs.