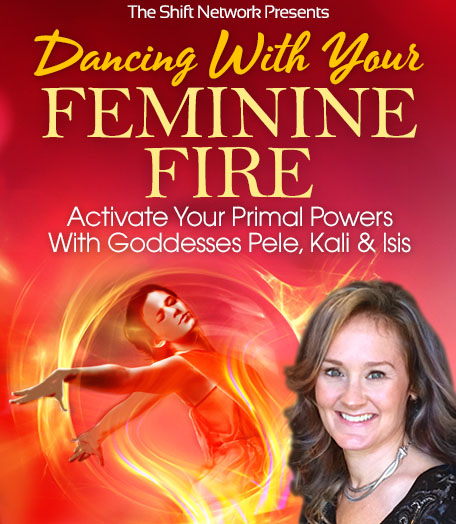 The Virtual Event is Now Complete
A Free Video Event
With Transformational Leader &
Inspiring Women With Soul Founder
Devaa Haley Mitchell


Ignite the energies of Pele, Kali, and Isis within you to live your passion, speak your truth, and release what no longer serves you.
Discover how your primal powers can help you break through outdated personal and cultural beliefs to create meaningful work in the world, deeper relationships, and a happier, more vital you.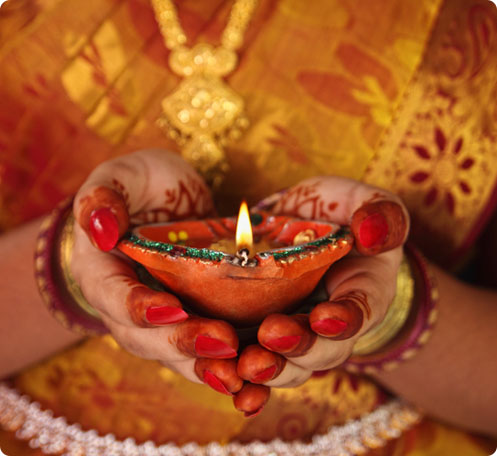 What would it feel like — and what would you create in your life — if you could consistently speak your truth, set healthy boundaries, and live more confidently and passionately?
Perhaps you've experienced these delicious moments of self-empowerment — when you embodied discernment, clear intention, boldness, and a courageous open heart.
Or maybe you yearn to live in this way — to be liberated from self-imposed limitations, beliefs, and behaviors and from the familial, cultural, or societal expectations you've adopted throughout your life.
As a woman, you already hold the transformative energies you need to shift your way of being AND your life.
You always have.
These primal powers — tied to the birth/death/rebirth cycles of life — have been described for millennia, honored in ritual and myth, and are inherent in the energies of the ancient Goddess lineages.
And these Goddesses are available to help you rediscover, embrace, and ignite your Feminine Fire.
Your Feminine Fire is your dynamic spark of vitality, your unique brand of creativity and purpose.
And it's supported and inspired by the full spectrum of your innate feminine qualities, including receptivity, compassion, presence, wisdom, passion, courage, discernment, creativity, sensuality, and, of course, love.
Igniting your Feminine Fire gives you the capability to "burn through" and transmute what's simply NOT working in your life and in the world.
This transformative wildfire can help you clear the path and fan the flames of your passion to create exciting and meaningful work in the world, deeper and more fulfilling relationships, and a more healthy and vital life.
You can also clear the way for your soul's true desires to take root and grow a purposeful way to give back — to share your unique gifts and make a real difference in the lives of others.
Yet, like many women, you may be experiencing a quelling of your Feminine Fire — now more than ever — by the dominant and often oppressive patriarchal structures of today's world...
In Dancing With Your Feminine Fire, transformational leader, Inspiring Women Summit founder, and Shift Network co-founder Devaa Haley Mitchell will share ways you can enhance your Feminine Fire — and start to break through these outer (as well as your inner) obstacles to accessing your primal powers — by drawing from the Goddess energies of Pele, Isis, and Kali.
Meet 3 Deities of the Earth & Sky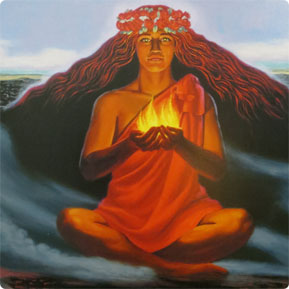 Pele is the Hawaiian Fire Goddess, Goddess of the Volcano, and the expression and embodiment of Divine creative power.
When you draw from Pele's fiery earth energies, you reignite the flame of passion, the fire of purpose. Her primal energy will kindle your inner wild woman — who longs for greater freedom — and support you to take dynamic action in your life and the world.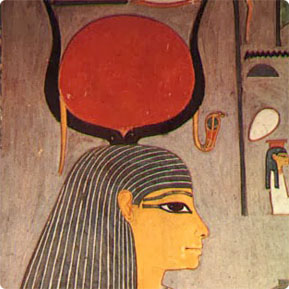 Isis is an Egyptian Mother Goddess celebrated for her protective nature and ability to help the needy and heal the sick. She's also known as the Goddess of the Heavens and believed to hold magical powers that transcended those of all other deities.
When you draw from Isis' energies, you can tap into a deeper level of courage that can help you speak your truth. And in doing so, you open the door to living with greater discernment and in alignment with your soul's true path.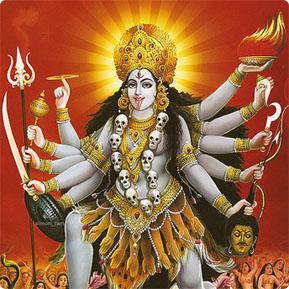 Most know the Hindu Goddess Kali as both creator and destroyer. Your own raging — and seemly destructive — Kali energy can be used for good, to help you break away from outdated ways of being, as you boldly step into new territory. Kali can also help you to annihilate what stands between you and the Divine.
When you invoke Kali, you step into a level of ferocity that supports you to truly let old patterns burn away, while tilling the fertile soil of what's yet to come.
During this self-empowering 60-minute mini-workshop, you'll:
Experience a Pele fire practice to fuel your wild primal side and welcome in more vitality, creativity, and passionate connection
Discover the Goddess Isis' courage and fierceness within you to speak hard truths with fearlessness, clarity, and commitment
Open to the energy of the Kali to identify and transmute what no longer serves you — breaking the energetic bonds that keep you stuck in old patterns
Discover why accessing your primal "wildness" is key to deepening your feelings of love, aliveness, and excitement
Learn why activating your Feminine Fire is the first step to being able to speak your truth, stand your ground, set boundaries, and create change — without closing your heart
Discover how letting go of being a "well-behaved" woman is often THE key to fulfilling your highest purpose
Our primal powers — the energies of the great Goddesses — lie in wait within all of us. And they can also be invoked to rain blessings upon your life.
During this potent hour, Devaa will guide you to recognize some of the most powerful aspects of these great deities.
She'll help you start to open to their universal energies to ignite your own Feminine Fire. From there, you can begin to clear the way for the creation of the next chapter of your life — for yourself, community, and the world.
This is your invitation to step into your own "inner wildness," enjoy a taste of the liberation it holds and glimpse what a life lived in the true spirit of the feminine can bring...
What People Are Saying About Devaa Haley Mitchell...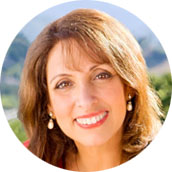 "She helped me in a million ways I cannot even describe"
Devaa helped me lead from my authenticity, connect with my depth, and open in ways that proved energizing and effective. Her support enabled me to go to a whole new level in my public presentation and bring new qualities to my leadership. She helped me in a million ways I cannot even describe.
— Marci Shimoff, bestselling author with over 14 million copies of books sold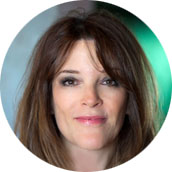 "I always want to hear more from Devaa"
I honor her for all that she does, and I always want to hear more from Devaa. She holds a very beautiful and powerful place. I look forward to all the gifts that she has forthcoming.
— Marianne Williamson, internationally acclaimed spiritual author and lecturer

"I saw many people transformed and lit up"
Devaa is a wonderfully passionate and clear transmitter of the mysteries of the Divine Feminine. She's compassionate and wise and has a rich variety of skills she uses with great precision to inspire and encourage. I had the delight to teach a retreat with her and found her a truly loving and helpful collaborator. I saw many people transformed by her generosity and lit up by the joyful passion she communicated so tirelessly. I salute her pioneering work.
— Andrew Harvey, Author, mystical teacher, and founder of the Institute of Sacred Activism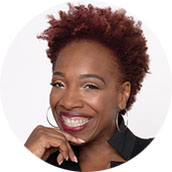 "I thank her for all she's doing on behalf of women"
I love being with Devaa, and each time I look forward to it. I've had the opportunity to co-create some of the magnificence that she's up to in the world in empowering women to find their voices, own their voices, and use their voices to elevate and celebrate themselves and one another — as well as our brethren on this planet as well. So I thank her for all that she's doing on behalf of women.
— Lisa Nichols, motivational speaker, media personality and corporate CEO whose global platform has served nearly 30 million people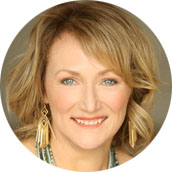 "I was able to become the woman I always knew I was born to be"
Through working with Devaa, my life has taken a complete 180-degree turn for the better. And I know I could not have done it without Devaa's support. She is a truly amazing facilitator! I was able to become the woman I always knew I was born to be. The learning, growth and development that I've experienced are more than priceless. What I've seen happen with other women who've worked with Devaa is nothing short of a miracle. I absolutely recommend working with Devaa!
— Kim Carpenter, executive coach and marketing strategist

"We released and healed major patterns that were stuck for me"
The time (or should I say timelessness) that I spent with Devaa was profound. We released and healed major patterns that were stuck for me. After years of seeing all kinds of "experts" I can honestly say that the time I spent with Devaa broke something loose and now I feel burden free, as well as much lighter and more joyful. I recommend her work to anyone who is ready to fly.
— Marcia Wieder, CEO and founder Dream University®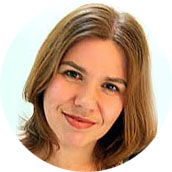 "So far the most powerful experience of my life"
Devaa could be called a spiritual midwife, assisting people in the birthing of their inner selves. She empowers you, assists you, gently encourages you, and honors you for your efforts. With Devaa's impeccable assistance, I was able to go through what is so far the most powerful experience of my life. I am extremely grateful!
— Nathalie Daneau, intuitive coach and counselor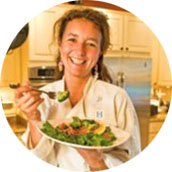 "I was able to open up to some profound healing of past wounds"
The healing and shifts that have happened for me through my work with Devaa have been life transforming. She created a loving container where I allowed myself to be vulnerable, to be pushed out of my comfort zone, and to share things I normally wouldn't have. I felt so loved and held by Devaa that I was able to open up to some profound healing of past wounds. I became aware of things that had been buried deep, and I learned what it means to fully embrace myself as a divine feminine being.
— Charlie Wilson, Founder of Date and Thyme Cafe and 21 Days to Help Yourself
About Devaa Haley Mitchell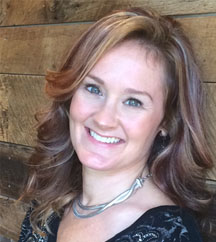 Rev. Dr. Devaa Haley Mitchell is a transformational leader who supports people who wish to reconnect with their spiritual depths, unleash their leadership gifts, and step into their full potential. She is co-founder of The Shift Network and founder of the Inspiring Women Summit, which has served over 120,000 women from more than 160 countries. She's also an ordained interfaith minister and a Priestess and "Focalizer" of the 13 Moon Mystery School.
Recognizing that who we're BEING in the world is equally important to what we're DOING, Devaa supports audiences and her clients to drop deeper and cultivate their soulful presence and open heart. Through her trainings, mentorship, and a spiritual community, she offers a space for true soul transformation. As a result, her clients are able to reconnect with their radiant essence, make a meaningful contribution to our planet, and live a life they LOVE.