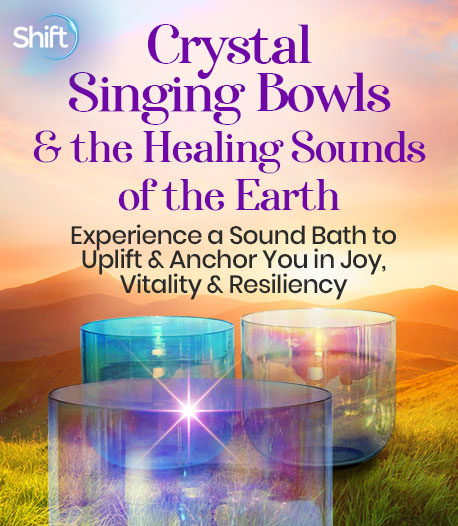 With Internationally Acclaimed Sound-Healing Pioneer, Well-Loved Professor, Inspirational Speaker, Singer & Musician
Jeralyn Glass
---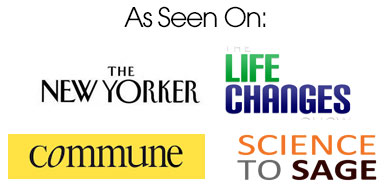 Discover the transformative power of Alchemy Crystal Singing Bowls®, allowing you to find comfort and build resilience in uncertain times, bringing you back to your perfect original divine blueprint.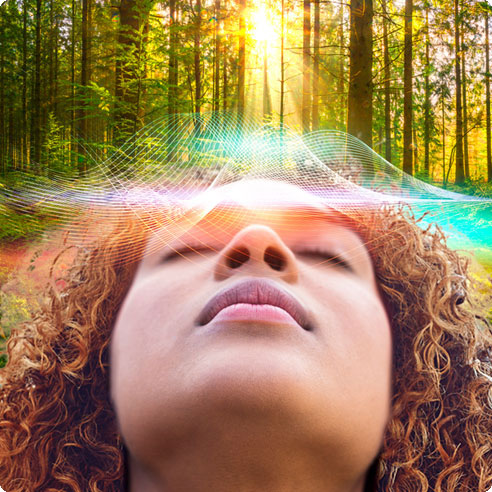 Over the last year, have you longed to be out in nature, far away from people, the pandemic, and the world's uncertainty so you can unwind, be inspired, and find balance in your life?
When we're feeling low and disconnected from our purpose and the people we love, being in nature reminds us that we are a part of a divine, miraculous design.
We exist in a universe constructed of crystalline sacred geometry, where everything has been orchestrated to work together in perfect harmony. By recognizing our interconnectedness, we gain a sense of trust, belonging, and an understanding of our place in the world.
Professor Jeralyn Glass acutely understands how crystals embody these symmetries — and how their perfect geometric formations work on a very deep, connected level with our physical bodies.
In Jeralyn's FREE sound-healing workshop, you'll experience for yourself how crystal singing bowls can transform you. You'll witness how they resonate perfectly with the human body, vibrating it into a state of deep relaxation, while rebalancing and returning your energy centers to their original frequency of wholeness.
Using her Alchemy Crystal Singing Bowls, you'll experience that the vibrations of these bowls are harmonious with the cyclical nature of life, breath, tidal rhythms, and planetary cycles, enabling you to surrender into the deepest peace — a feeling of natural transcendence.
Jeralyn will use the beautiful and pristine sounds that emit from her bowls to lead you through a deeply healing crystal alchemy sound bath. She'll use a combination of advanced alchemies and her carved Dolphin bowl to connect you with nature, and specifically with the essence of water — flowing, flexible, powerful, and free — instilling in you an embodied sense of joy and purpose.
In this transformative, 60-minute sacred sound-healing workshop, you'll experience:
How different sound bowls — made of charcoal, Sedona's red rocks, Mt. Shasta's serpentine crystals, etc., and the hertz they are each attuned to — target different areas of your body for healing
Crystal singing bowls as "music of the Earth," helping you remember who you are, uplifting your spirit, opening your heart, and bringing you peace, inspiration, and resiliency
A new technology from the Crystal Tones Alchemy Crystal Singing Bowls® embedded in the brand-new 24-carat gold Hathor bowl — that brings in the pure vibration of potent and transformational love
The ways crystal alchemies help us remember the truth of what's possible in each of us, while evoking a sense of rest, rejuvenation, deep relaxation, and the capacity to thrive no matter what is going on around us
How whatever alchemy crystal singing bowl is being worked with, it will meet you in the way you need to be served at that time
In 2015, Jeralyn lost Dylan, her only child, when he was just 19 years old. Music and the sacred sounds of crystal singing bowls has allowed her to transform this great loss and channel her gifts of music into the healing of others. Using her bowls, she calibrates people's inner tempos and rhythms, helping each individual ground and anchor themselves, while finding their deepest place of resilience and comfort — and the deep connection to their authentic self.
Near the end of this hour, you'll be one of the first to learn of Jeralyn's new 7-week course that will explore the beauty and significance of the modern crystalline music of the Earth. You'll engage with her profound sonic tools, and discover how to apply these healing sounds to your daily life.
Each of the seven modules in this course will include a one-of-a-kind sound healing experience, pre-recorded in high-fidelity stereo and beautifully filmed for your listening and viewing pleasure.
Sign Up Now
Join this FREE video event with Jeralyn Glass and discover how crystal singing bowls and nature's sounds can ground, heal, and revitalize how you live in the world, while bringing you back to your perfect original divine blueprint.
Free Video Event
Your information is safe with us! We'll never share or sell it, and will use it only to send you notifications about this program and other related information from The Shift Network. Each email we send contains an unsubscribe link for your convenience.
What People Are Saying About Jeralyn Glass...

"... uplifting the energy and casting an enchanting spell over all participants."
Jeralyn Glass brings sacred sound into an event, uplifting the energy and casting an enchanting spell over all participants.
— Marianne Williamson, 4-time New York Times #1 bestselling author, spiritual leader, politician, and activist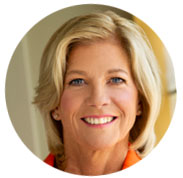 "Jeralyn's music opens the heart and lets the soul reveal..."
Our highest experience in life is to know our true, great, vibrant essence. Jeralyn Glass enfolds us in this possibility with her great gift of Vibrance. We know in an instant when we are in the presence of the Divine. Jeralyn's music opens the heart and lets the soul reveal, infusing our divinity into our humanity.
— Dr. Sue Morter, international speaker and bioenergetics pioneer of bridging science and spirituality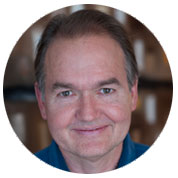 "... uplifting, heavenly, and truly transformational."
Jeralyn's music is beyond anything I have ever experienced... uplifting, heavenly, and truly transformational.
— Dr. John Gray, New York Times bestselling author of Men Are From Mars, Women Are From Venus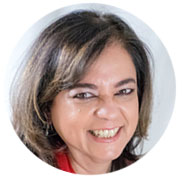 "Jeralyn is the epitome of love, grace, and compassion."
Healing, serene, and restorative vibrations emanate from the hypnotic sounds of the crystal bowls as Jeralyn's extraordinary voice encapsulates your soul and takes you to a sacred realm. Exquisite, transformative, and truly inspirational, Jeralyn is the epitome of love, grace, and compassion.
— Anita Moorjani, New York Times bestselling author of Dying to Be Me
"... an exquisite messenger bringing light, love, joy, and healing..."
Jeralyn Glass is an exquisite messenger bringing light, love, joy, and healing through music and sacred sound. She combines her beautiful voice with the singing bowls to raise people's vibrational frequency and create deep, cellular transformation.
— Marci Shimoff , professional speaker and New York Times #1 bestselling author of Happy for No Reason, Love for No Reason, and Chicken Soup for the Woman's Soul
About Jeralyn Glass
Jeralyn Glass is a leader and pioneer in the field of Sound Healing using Alchemy Crystal Singing Bowls®. She is an internationally known singer, professor, meditation leader, sound-healing practitioner, and crystal singing bowl master alchemist. Her unique presence is informed by her personal alchemy of classical music, meditation, and high-vibrational sound.
Six years ago, the course of her life shifted dramatically with the loss of her only child. Sound became the path for her own healing and inspired her active participation with the cancer support community and Maria Shriver's Women's Alzheimer's Movement. Passionate about music and sound as important tools of self-discovery and healing, Jeralyn founded Crystal Cadence, home of the Los Angeles Crystal Tones Singing Bowl Temple, where she offers the renowned The Sacred Science of Sound crystal alchemy sound-healing trainings, Alchemy Crystal Singing Bowls consultations, mentorships, and transformational voice.
Jeralyn was the keynote presenter at The Compassionate Friends National Conference, and has performed her high-vibrational music for New Thought heavyweights like Marianne Williamson, Gregg Braden, Anita Moorjani, Lee Harris, Marci Shimoff, and Dr. Sue Morter.
Jeralyn opened the Los Angeles Conscious Life Expo with the late Barbara Marx Hubbard, and presented her concert, Forever Love, at the Science and Spirituality Conference in Canada. She performed her new album, Vibrance — an innovative combination of classic and original songs, jazz-influenced accompaniment, Alchemy Crystal Singing Bowls, and spoken meditation — at the sold-out Scientists, Mystics & Sages Conference. Jeralyn works regularly as a musician and sound-healing practitioner at Kamalaya, an award-winning wellness sanctuary in Thailand.
Jeralyn has been honored to be among the three dozen experts in The Shift Network's Sound Healing Summit for the past few years. Her courses on The Shift Network continue to uplift lives around the world. Jeralyn's unique music is available at CrystalCadence.com, on all streaming platforms, and on the Crystal Cadence YouTube channel.
Her popular series and educational platform, The Sacred Science of Sound, features conversations, presentations, and performances offering leading-edge information on vibrational medicine, bioenergetics, and the healing power of music.