Internationally Acclaimed Singer, Crystal Alchemy Sound Healer, Inspirational Speaker & Musician
Jeralyn Glass
Begin to let go of the pain & heaviness of 2020 with a healing sound bath to stabilize, renew, and envision the possibility of a more conscious, authentic, and joyous life — no matter what triumphs and challenges lie ahead.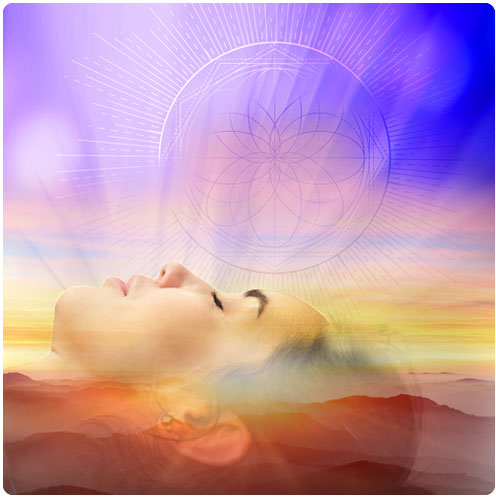 It's true...
Our lives will likely never return to what we once considered normal.
How does it make you feel to hear that? It's a little daunting, isn't it?
Or... maybe it fills you with hope for a more compassionate life and world than we've ever known before... where we individually and collectively face challenges in a healthier way...
Maybe you believe we can release the pain and heaviness that 2020 has brought and flow into a state of stability, renewal, and the possibility of a more conscious, authentic, and joyous life.
Although this year has been full of dramatic circumstances, it's also been a time of profound lessons and self-inquiry...
What if we could ground ourselves and integrate our personal learnings — to approach whatever lies ahead in a restorative way — through the healing power of sound?
One of the most profound sonic tools to ground, heal, and transform the way we perceive and live our lives is the calming resonance of Alchemy Crystal Singing Bowls™.
These bowls hold tremendously potent frequencies to support balance and healing in your energy field. They even create crystalline cadences in your cells, which help you release stuck energy and awaken new cellular patterns of vibration.
Join crystal alchemy sound healer Jeralyn Glass as she leads you through a deeply healing crystal alchemy sound bath — for releasing, detoxifying, clearing, and cleansing everything you've been through in 2020.
In 2015, Jeralyn lost her only child, her son Dylan, who was 19 years old. Music and sacred sound became her way through the darkness — and her compass in navigating grief.
It's now become her greatest offering.
Bathed in her bowls' beautiful and magical sounds, you can start to let go of fear, negativity, and anxiety — and welcome in a deep sense of hope and wholeness.
In a short period of time, your consciousness rises to a higher level. And you feel inspired and passionate about deepening into the authentic expression of who you really are.
During the sound healing Jeralyn will offer in this complimentary online event, she'll use a brand-new salt bowl made with the mineral-rich salts of Utah's Great Salt Lake... the first one originating from elements of the United States' land — to strengthen the impact of detoxification, clearing, cleansing, and grounding in the U.S.
In these powerfully healing 60 minutes, you'll:
Experience a clearing, cleansing, and detoxifying crystal singing bowl sound healing to release the heavy energies that have been hanging over humanity in 2020
Start to develop a renewed sense of hope — and faith that a higher consciousness and new beginnings are available to you and the world
Discover how crystal singing bowls can help you transmute difficult emotions and free you to forge ahead with strength and fortitude
Come to understand how this type of sound healing works within your system to uplift your mind, body, and spirit — addressing everything from stress and anxiety to serious physical dis-ease and more
Experience a feeling of renewal, grounding, balance, and harmony as you brush 2020 off of you and move into the new year
The pure, pristine sounds of the bowls are easily absorbed by the body... so they also have the capacity to reset your physiological systems — balancing your hormones and nervous system, and enhancing your immunity.
When you join Jeralyn for this important event, you'll also hear about an opportunity to explore the healing frequencies of Alchemy Crystal Singing Bowls more deeply.
During the upcoming, highly experiential 9-week course, Jeralyn will guide you through an extensive sound-healing in each session for a deep dive into a grounded sense of inner stability — no matter what's going on around you.
Sign Up Now
Join this FREE video event with Jeralyn Glass and begin to release the pain of 2020 so you can stabilize and envision the potential of a more conscious, authentic, and joyous life — through the vibratory sounds of Alchemy Crystal Singing Bowls.

Free Video Event
Your information is safe with us! We'll never share or sell it, and will use it only to send you notifications about this program and other related information from The Shift Network. Each email we send contains an unsubscribe link for your convenience.
What People Are Saying About Jeralyn Glass...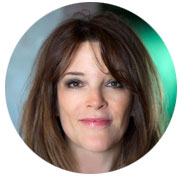 "... uplifting the energy and casting an enchanting spell over all participants."
Jeralyn Glass brings sacred sound into an event, uplifting the energy and casting an enchanting spell over all participants.
— Marianne Williamson, 4-time New York Times #1 bestselling author,
spiritual leader, politician, and activist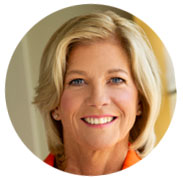 "Jeralyn's music opens the heart and lets the soul reveal..."
Our highest experience in life is to know our true, great, vibrant essence. Jeralyn Glass enfolds us in this possibility with her great gift of Vibrance. We know in an instant when we are in the presence of the Divine. Jeralyn's music opens the heart and lets the soul reveal, infusing our divinity into our humanity.
— Dr. Sue Morter, international speaker and bioenergetics pioneer of bridging science and spirituality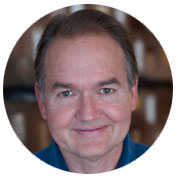 "... uplifting, heavenly, and truly transformational."
Jeralyn's music is beyond anything I have ever experienced... uplifting, heavenly, and truly transformational.
— Dr. John Gray, New York Times bestselling author of Men Are From Mars, Women Are From Venus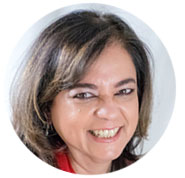 "Jeralyn is the epitome of love, grace, and compassion."
Healing, serene, and restorative vibrations emanate from the hypnotic sounds of the crystal bowls as Jeralyn's extraordinary voice encapsulates your soul and takes you to a sacred realm. Exquisite, transformative, and truly inspirational, Jeralyn is the epitome of love, grace, and compassion.
— Anita Moorjani, New York Times bestselling author of Dying to Be Me
"... an exquisite messenger bringing light, love, joy, and healing..."
Jeralyn Glass is an exquisite messenger bringing light, love, joy, and healing through music and sacred sound. She combines her beautiful voice with the singing bowls to raise people's vibrational frequency and create deep, cellular transformation.
— Marci Shimoff , professional speaker, and New York Times #1 bestselling author of Happy for No Reason, Love for No Reason, and Chicken Soup for the Woman's Soul
About Jeralyn Glass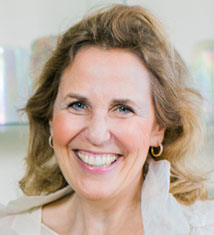 Jeralyn Glass, an internationally known singer, professor, sound-healing practitioner, and crystal singing bowl master alchemist. She has performed on Broadway, in opera, and on concert stages around the world. She has a unique presence with her personal alchemy of classical music, meditation, and high vibrational sound. She sang the national anthem for over 18,000 people in her hometown of Los Angeles, has written and sung tributes to Kareem Abdul-Jabarr and the late Kobe Bryant, as well as for German and French presidents.
The course of her life shifted dramatically five years ago with the loss of her only child. Sound became the path for her own healing and inspired her active participation with the Cancer Support Community and Maria Shriver's Women's Alzheimer's Movement. Passionate about music and sound as tools of self-discovery and healing, Jeralyn founded Crystal Cadence, home of the Los Angeles Crystal Tones Singing Bowl Temple, where she also offers Sacred Science of Sound crystal alchemy sound-healing trainings, mentorships, and transformational voice. She was the keynote presenter at the National Convention of "The Compassionate Friends," and has performed her high vibrational music for New Thought heavyweights Marianne Williamson, Gregg Braden, Anita Moorjani, Lee Harris, Marci Shimoff, and Dr. Sue Morter.
Jeralyn opened the Los Angeles Conscious Life Expo with the late Barbara Marx Hubbard and presented her concert "Forever Love" at the Science and Spirituality Conference in Canada. She presented her new album, Vibrance, at the sold-out Scientists, Mystics & Sages Conference alongside Gregg Braden, Bruce Lipton, and Joe Dispenza. Jeralyn works regularly as a musician and sound-healing practitioner at Kamalaya, the Condé Nast Gold Wellness Sanctuary in Thailand.
Her popular online series, The Sacred Science of Sound, featured interviews with well-loved musicians and leading experts in sound and energy medicine. The series became a critically acclaimed live event in Los Angeles in November 2019, featuring a sound-healing performance with Jhené Aiko and leading-edge information on vibrational medicine, bioenergetics, and the healing power of music. The 2020 online series was held in June with Dr. Bruce Lipton, Marianne Williamson, India Arie, Jonathan Goldman, Dr. Daniel Levitin, Eileen McKusick, and Dr. Sue Morter, among others.