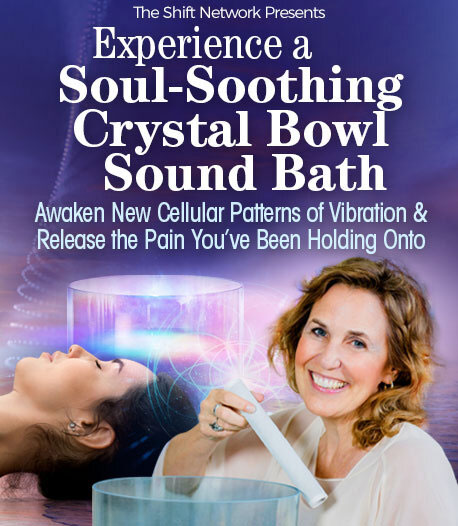 With Internationally Acclaimed Singer, Crystal Alchemy Sound Healer, Inspirational Speaker & Musician
Jeralyn Glass


Find joy, passion, and an authentic expression of who you really are as you receive the healing frequencies of Alchemy Crystal Singing Bowls™ — what Jeralyn calls "the big, sonic crystal hug we all need."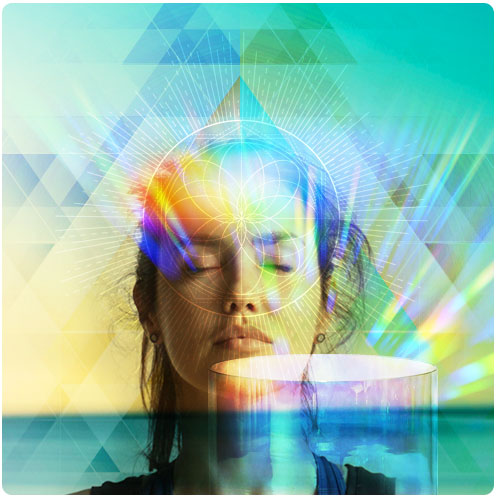 When you're doing something you truly love — and that brings you joy and peace — something inside you changes...
Your consciousness rises to a higher level. You feel inspired and passionate as you deepen into the authentic expression of who you really are...
In these days of uncertainty, activating your inspiration can end up firmly on the back burner — when you actually need these joy-filled, healing outlets more than ever.
Thankfully, as we're all spending more time at home, people from all over the world are discovering (or rediscovering) the sense of renewed harmony, balance, and relaxation that comes from sound healing with crystal singing bowls.
The crystal singing bowl is a powerful sonic tool with tremendously potent frequencies to support balance and healing in your energy field. As it creates crystalline cadences in your cells, you release stuck energy and awaken new cellular patterns of vibration.
You let go of fear, negativity, and anxiety — and welcome in a deep sense of inner peace and compassion.
Join crystal alchemy sound healer Jeralyn Glass as she leads you through a crystal alchemy soul-soothing sound bath — and holds space for you to tap into your higher self.
Sit back, relax, and experience the rejuvenating sounds of Jeralyn's heart-opening sound bath, which includes the infused alchemies of rose quartz, as well as a pair of powerful Hathor bowls in precious tanzanite, platinum, turquoise, and mother of platinum... to align you with your infinite capacity for pure love.
Jeralyn will guide you to set an intention for something you're ready to release, heal, and transform. You'll then work with the energy of your heart as she leads you through a meditation on love, kindness, and compassion.
You'll awaken refreshed, remembering how it feels to come home to yourself and be whole once again.
As you'll discover, these crystal singing bowls can help reveal and amplify your authentic self...
In 2015, Jeralyn lost her only child, her son Dylan, at age 19. As she often shares, music and sacred sound became her way through the darkness — and her compass in navigating grief.
Embodying the healing power of sound, Jeralyn performed her music of the heart, accompanied by Alchemy Crystal Singing Bowls, throughout the U.S., Australia, and Asia.
She went on to create Crystal Cadence, a place for sound healing and transformational voice. It's also home of the Los Angeles Crystal Tones Singing Bowl Temple, one of the world's largest displays of alchemy crystal bowls as well as the Sacred Science of Sound, a global leader in sound-healing training and production of live and online events.
The healing sounds Jeralyn will share with you are not only grounding, centering, and accelerating, they're celestial, expansive, and anchoring.
Join us to witness the connection of heaven and earth through vibrational frequency — and to call in radiant, healing light.
With continued practice, you'll build the energetic circuits you'll need to resonate at the frequency of unconditional love — including a deep love for yourself.
In this 60-minute free online event, you'll discover:
How crystal singing bowls transmute emotions, help you release negativity and dis-ease, and free you to ground into health and wholeness
Why your personal alchemy receives and uses the bowls' sound differently from anyone else
The surprising history behind crystal sound bowl healing, and what makes this powerful approach such an effective and impactful sound-healing modality
Examples of different sound bowls, including what each one does for your system
How this type of sound healing works within your system to benefit your mind, body, and spirit — addressing everything from stress and anxiety, to cancer and dis-ease, and more
When you join us, you'll also hear about a chance to explore the healing frequencies of Alchemy Crystal Singing Bowls more deeply with Jeralyn. In her new 7-week course, you'll become your own vessel of sacred sound, embodying the beauty and harmony of the crystalline vibrations — and explore YOUR personal alchemy to rediscover who you truly are.
Sign Up Now
Join this FREE video event with Jeralyn Glass and find joy, passion, and an authentic expression of who you really are as you receive the healing frequencies of Alchemy Crystal Singing Bowls.

Free Video Event
Your information is safe with us! We'll never share or sell it, and will use it only to send you notifications about this program and other related information from The Shift Network. Each email we send contains an unsubscribe link for your convenience.
What People Are Saying About Jeralyn Glass...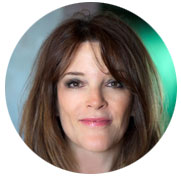 "... uplifting the energy and casting an enchanting spell over all participants."
Jeralyn Glass brings sacred sound into an event, uplifting the energy and casting an enchanting spell over all participants.
— Marianne Williamson, 4-time New York Times #1 bestselling author, spiritual leader, politician, and activist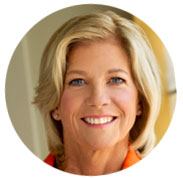 "Jeralyn's music opens the heart and lets the Soul reveal…"
Our highest experience in life is to know our true, great, vibrant essence. Jeralyn Glass enfolds us in this possibility with her great gift of Vibrance. We know in an instant when we are in the presence of the Divine. Jeralyn's music opens the heart and lets the Soul reveal, infusing our divinity into our humanity.
— Dr. Sue Morter, international speaker and bioenergetics pioneer of bridging science and spirituality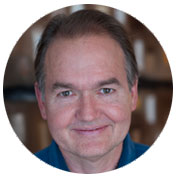 "… uplifting, heavenly, and truly transformational."
Jeralyn's music is beyond anything I have ever experienced... uplifting, heavenly, and truly transformational.
— Dr. John Gray, New York Times bestselling author of Men Are from Mars, Women Are from Venus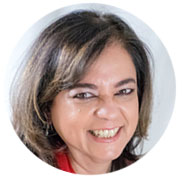 "Jeralyn is the epitome of love, grace, and compassion."
Healing, serene, and restorative vibrations emanate from the hypnotic sounds of the crystal bowls as Jeralyn's extraordinary voice encapsulates your soul and takes you to a sacred realm. Exquisite, transformative, and truly inspirational, Jeralyn is the epitome of love, grace, and compassion.
— Anita Moorjani, New York Times bestselling author of Dying to Be Me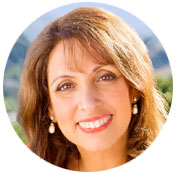 "… an exquisite messenger bringing light, love, joy, and healing…"
Jeralyn Glass is an exquisite messenger bringing light, love, joy, and healing through music and sacred sound. She combines her beautiful voice with the Alchemy Crystal Singing Bowls to raise people's vibrational frequency and create deep, cellular transformation.
— Marci Shimoff, professional speaker, and #1 New York Times bestselling author of Happy for No Reason, Love for No Reason, and Chicken Soup for the Woman's Soul
About Jeralyn Glass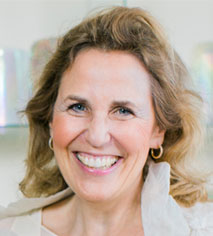 Jeralyn Glass, an internationally known singer, professor, sound-healing practitioner, and crystal singing bowl master alchemist, has performed on Broadway, in opera, and on concert stages around the world. Her personal alchemy of classical music, meditation, and high vibrational sound creates a unique presence. She sang the national anthem for over 18,000 people in her hometown of Los Angeles, and has written and sung tributes to Kareem Abdul-Jabbar and the late Kobe Bryant, as well as for German and French presidents.
The course of her life shifted dramatically five years ago with the loss of her only child. Sound became the path for her own healing and inspired her active participation with the Cancer Support Community and Maria Shriver's Women's Alzheimer's Movement. Passionate about music and sound as tools of self-discovery and healing, Jeralyn founded Crystal Cadence, home of the Los Angeles Crystal Tones Singing Bowl Temple, where she also offers The Sacred Science of Sound™ crystal alchemy sound-healing trainings, crystal alchemy singing bowl consultations, mentorships, and transformational voice. She was the keynote presenter at the National Convention of "The Compassionate Friends," and has performed her high vibrational music for New Thought heavyweights Marianne Williamson, Gregg Braden, Anita Moorjani, Lee Harris, Marci Shimoff, and Dr. Sue Morter.
Jeralyn opened the Los Angeles Conscious Life Expo with the late Barbara Marx Hubbard and presented her concert, "Forever Love," at the Science and Spirituality Conference in Canada. She presented her new album, Vibrance, an unusual combination of classic and original songs, crystal alchemy singing bowls, and spoken meditation held in a new age, jazz-influenced musical container at the sold-out Scientists, Mystics & Sages Conference alongside Gregg Braden, Bruce Lipton, and Joe Dispenza. Jeralyn works regularly as a musician and sound-healing practitioner at Kamalaya, the Condé Nast Gold Wellness Sanctuary in Thailand.
Her popular online series, The Sacred Science of Sound, featured interviews with well-loved musicians and leading experts in sound and energy medicine. The series became a critically acclaimed live event in Los Angeles in November 2019, featuring leading-edge information in Vibrational Medicine, Bioenergetics, and the Healing Power of Music, and included a sound-healing performance with Jhené Aiko. The 2020 online series played in June with Dr. Bruce Lipton, Marianne Williamson, India Arie, Jonathan Goldman, Dr. Daniel Levitin, Eilleen McKusick, and Dr. Sue Morter among others.