The Virtual Event is Now Complete
With #1 Bestselling Chakra Expert & Somatic Therapist
Anodea Judith, PhD

Take your understanding of energy, the chakras, and your personal evolution to the next level — through proven energy psychology practices and principles.
Discover the inner psychology of working with your life-force energy... to transform trauma, meet difficult challenges with ease... and truly thrive.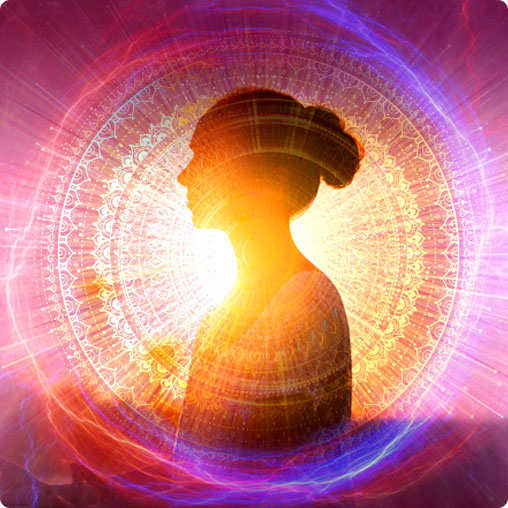 Prana, chi, ki, elan vitale... known by many names, your life force energy is your very essence...
It's the foundation of Chinese medicine and yoga, martial arts, and holistic health practices.
Anodea Judith calls it CHARGE: Consciousness Having a Really Genuine Experience.
When you learn to activate and harmonize your charge, you initiate deep and transformative healing.
You literally "take charge of your life" in each situation, utilizing and managing your life force appropriately as it rises up and down your core, where the chakras reside.
Understanding the Inner Psychology of Your Energy Body: The Missing Key in Mind-Body Healing
According to Anodea Judith, world-renowned chakra expert and a leading somatic therapist, understanding how your life-force energy, or charge, works and interfaces with your mind and body is the missing ingredient in the field of mind-body healing.
The psychological state of your being is not just a matter of mental health, it is deeply grounded in your body. The way your body carries energy influences everything you do and everything you are... your emotions, your self-expression, and your relationships.
You already know what it's like to have a "charge" about something. But what you may not know is how to use charge to heal and create new behaviors.
When you have a charge, you feel it. You may be scared or excited, sexually turned on, or feel like you're about to cry. You may be prone to worry or compulsive habits or have difficulty handling the "charge" in an argument. Maybe you're frequently anxious and don't know quite what to do with your charge.
OR, you're the kind of person who doesn't have enough charge — tasks seem overwhelming; you feel tired and sluggish, or you simply feel depressed.
Charge gets blocked when we suffer trauma; it becomes out of balance when we're ill. Not enough or too much charge can also be a factor in chronic health conditions, avoidance patterns, under-earning, and other imbalances.
Anodea Judith has developed a powerful approach to working with your charge to resolve trauma, and clear energy blocks... and harness your life force in service of your spiritual evolution. Her teachings combine principles of energy theory, psychology, and practical exercises.
Join Anodea Judith for this revelatory hour to discover:
The essence of what chakras are made of, and how it's related to your own essence
Why understanding chakras without mastering charge is like trying to cook without food (or breathe without air)
Why working with charge offers a powerful key to navigating intense emotions
How to use your breathing to activate or calm your energy at will
How one 5-minute technique in the morning can lead to sustained energy throughout the day
A 7-chakra gratitude practice to use before sleep
Why having too-open chakras can contribute to a sense of overwhelm and losing yourself
Why avoidance is one of the root issues behind blockages
Join Anodea Judith for this virtual mini-workshop, and receive a vital key that can unlock your ability to manage your charge... to heal and transform your life.
You'll also hear about an upcoming 7-week video program in which you'll deepen your understanding of the inner psychology of energy and receive proven practices for activating and harmonizing your charge.
What People Are Saying About Anodea Judith...

"Anodea is a master of mind/body integration work..."
In my opinion as a [yoga teacher and] therapist, Anodea is a master of mind/body integration work... she is as good as they come! She has taught me through her trainings the practice of witnessing and experiencing the "charge" in my life force, which has helped me to get grounded and locate the sacred space inside myself. With my clients, I am able to witness their charge, back off my agenda, and allow the intelligence of their charge to guide the way to their opening.
— Paula Weithman, Dallas, Texas
"What a gift Anodea has given us"
What a gift Anodea has given us with her understanding of the chakra system and the many implications of working with it. This could be a lifetime study. It opens up our awareness of who we are and expands the dimensions of our knowing.
— Helen Henry, Santa Fe, New Mexico
"Any course she has taught has been a wonderful experience..."
Anodea is an amazing teacher; very knowledgeable, organized, and structured, yet deeply intuitive, and most of all so very caring and kind. Any course she has taught has been a wonderful experience... Thank you all from the bottom of my heart.
— Daniela, Auburn, California
"I am ready to move forward"
Anodea Judith's presence, wisdom, and insightful knowledge has offered me fresh soulful tools to take me deeper into yoga and consciousness... I am ready to move forward.
— Cathie, Adelaide, Australia
"If you have a dream, any dream..."
If you have a dream, any dream, and especially if it is BIG, this work with Anodea Judith opens you to the technology of creative manifestation.
— Jody
About Anodea Judith, PhD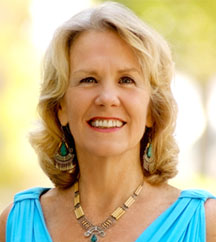 Anodea Judith, PhD, is a worldwide spiritual teacher and the bestselling author of the seminal Wheels of Life: A User's Guide to the Chakra System... Charge and the Energy Body: The Vital Key to Healing Your Life, Your Chakras, and Your Relationships... and seven other books. As a yoga specialist and somatic psychotherapist with trauma specialization, her work is a unique combination of techniques useful to therapists, coaches, teachers, and those on their own healing journey.
She's the founder and director of the teaching organization, Sacred Centers. She holds a masters degree in Clinical Psychology and a doctorate in Mind-Body Health, with advanced yoga certifications.