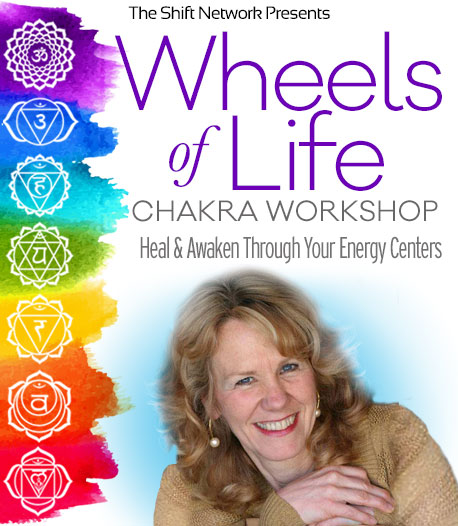 The Virtual Event is Now Complete
A Free Virtual Event
With the #1 Bestselling Author &
Expert on the Chakra System
Dr. Anodea Judith, PhD
Discover how to open, align and heal your chakras to activate your energy system, nurture your spiritual awakening, and enjoy a vibrant, thriving and full-spectrum life.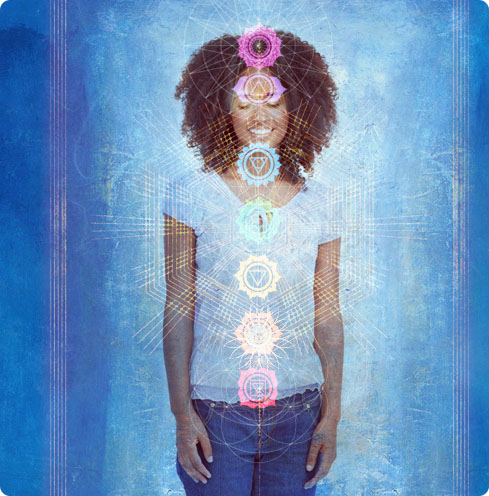 We're all fueled by life force energy. Yogis call it prana; Asian healers call it chi or ki...
We're often more in tune with this vital charge that flows through us when we're excited or scared — or we notice its absence when we're depressed or exhausted.
Did you know that you have the power within you to control the flow of your energy — dialing it up or down at will?
If you long to have instant access to your life force so that you can live the full spectrum of your life — from feeling more alive and comfortable in your body to more ecstatically connected to the Divine — the good news is that there's a "user's manual" for your energy system that can help you work with it at the deepest level... through your chakras.
The chakra system is a profound map for your journey of awakening. It's based on the seven major energy centers in the body, running from the base of the spine to the crown of the head. By aligning and activating key areas in your chakras, you can give your body, mind and spirit a revitalizing overhaul.
Perhaps you know a little about your chakra system but have never been given a clear, cohesive overview of how to balance and activate your chakras and use them to power your life.
If you're like most people, there are imbalances, blockages or behavioral patterns sabotaging your energy, confidence or grounding, which manifest as fatigue, confusion or fear.
In fact, many of our most challenging emotions — from fear to guilt to shame — have a strong hold on our energy system (some since our childhood), and until we work with them on an energetic level, they will continue to undermine our health and happiness.
Anodea Judith, author of the #1 bestselling book on chakras, Wheels of Life, is offering this free virtual event explicitly based on the core insights from her life's work, which were developed even further in her landmark book on the chakras and Western psychology, Eastern Body, Western Mind.
If you have a busy life, this event is a great way to get essential nuggets of wisdom and practices you can apply for optimizing your energy system (which affects your emotional, psychological and spiritual well-being).
Anodea will share insights that show you how to align with the deepest wellspring of energies in your body-mind to awaken your consciousness.
After nearly 40 years of teaching this work, Anodea knows exactly what works (and what doesn't) to light up your energy centers with power and precision.
The insights and techniques Anodea will reveal are useful to people who want to harness their energy to enhance their well-being, relationships, sex life, power, vitality and creativity.
When you join this free virtual event, you'll discover:
A comprehensive overview of the chakra system that makes intuitive sense and works with Western psychology
The connection between specific health and body challenges within different chakras — and the practices that can address and heal them
How to assess if a chakra is either deficient or excessive so you can bring it back into balance
The connection between activating your chakras and creating healing in the world
Ways to work with energetic blocks, shifting them more gracefully
Practices to work with the "demons" that sabotage each chakra, such as fear, guilt and shame
If you've been looking for a powerful, hands-on approach to healing and awakening, this is the event for you!
You'll also have a chance to hear about an exciting upcoming 7-week program with Anodea in which you'll be empowered to do a major clearing and realignment of your entire energy system.
What People Are Saying About Anodea Judith...
In my opinion as a [yoga teacher and] therapist, Anodea is a master of mind/body integration work... she is as good as they come! She has taught me through her trainings the practice of witnessing and experiencing the "charge" in my life force, which has helped me to get grounded and locate the sacred space inside myself. With my clients, I am able to witness their charge, back off my agenda, and allow the intelligence of their charge to guide the way to their opening.
— Paula Weithman, Dallas, Texas
What a gift Anodea has given us with her understanding of the chakra system and the many implications of working with it. This could be a lifetime study. It opens up our awareness of who we are and expands the dimensions of our knowing.
— Helen Henry, Santa Fe, New Mexico
Anodea is an amazing teacher; very knowledgeable, organized and structured yet deeply intuitive, and most of all so very caring and kind. Any course she has taught has been a wonderful experience... Thank you all from the bottom of my heart.
— Daniela, Auburn, California
Anodea Judith's presence, wisdom and insightful knowledge has offered me fresh soulful tools to take me deeper into yoga and consciousness... I am ready to move forward.
— Cathie, Adelaide, Australia
If you have a dream, any dream, and especially if it is BIG, this work with Anodea Judith opens you to the technology of creative manifestation.
— Jody
About Anodea Judith, PhD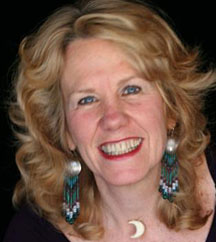 Anodea Judith, PhD has been writing and teaching about the chakra system for 40 years. With a Master's in Clinical Psychology and a Doctorate in Mind-Body Health, her bestselling books on yoga, healing, manifesting and social change have become global classics. Her first book, Wheels of Life, an international standard, was followed by her groundbreaking book on the psychology of the chakras, Eastern Body, Western Mind: Psychology and the Chakra System as a Path to the Self, which is frequently used as a text in universities and healing programs.
Anodea produced an award-winning film, The Illuminated Chakras, and a double award-winning book, The Global Heart Awakens, which links the chakra system to human history and the evolution of collective consciousness. Her most recent book is Anodea Judith's Chakra Yoga.
Anodea conducted a private practice in somatic psychology for 20 years before becoming a full-time traveler, teaching workshops and trainings worldwide through her founding organization, Sacred Centers.