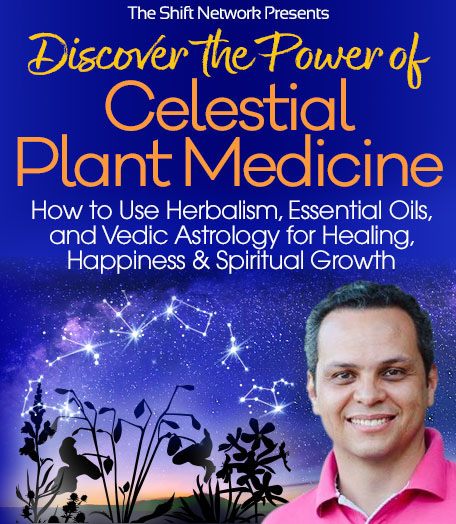 The Virtual Event is Now Complete
A Free Video Event
With Pioneering Ayurvedic Teacher, Medical Astrologer
& Brazilian Healer
Arjun Das


Discover how your Ayurvedic birth chart can help you easily identify herbs and essential oils to boost your immunity, increase your vitality, and even transform your relationships.
Tap into a powerful synthesis of plants AND planets to access a deeper level of healing.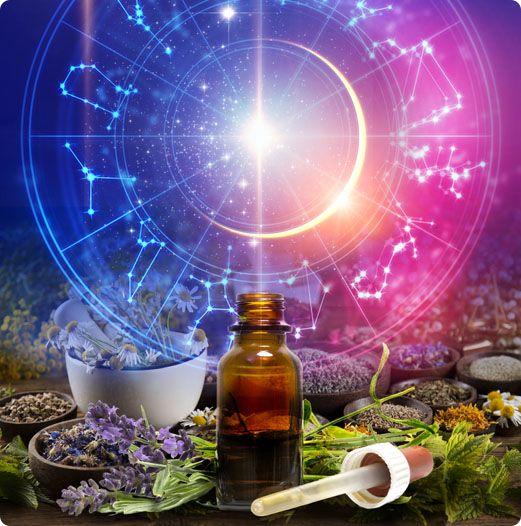 You probably already know about the healing power of medicinal plants, herbs, and oils...
From boosting immunity to lowering stress to balancing your energy to resolving old traumas... nature's pharmacy is truly powerful.
In the ancient system of Ayurveda, it's not just medicinal plants that are used for healing your mind, body, and spirit — but also the power of planets.
That's because practitioners have learned, after centuries of observation and practice, that celestial bodies affect us in unique ways based on our birth chart — and that combining that knowledge with herbal remedies results in more effective treatments that are tailored to your unique needs.
You may have been using herbal remedies to calm your emotions, boost your immunity, heal a chronic condition, balance your hormones, or improve your sleep.
By bringing in this ancient perspective, you have an opportunity to take your plant medicine practices to the next level of efficacy... the stars are literally the limit!
Celestial herbology is a powerful new synthesis of medicinal plants, essential oils, and Vedic astrology — developed by contemporary Brazilian healer, Ayurvedic practitioner, and spiritual teacher Arjun Das.
This system is founded on the recognition that underlying imbalances in your doshas (the three constitutional types known as vata, pitta, and kapha) can cause stress, disease, and premature aging, as well as financial lack and challenges in your intimate relationships. These imbalances can be diagnosed or validated by a person's birth chart.
The placement of the planets within your birth chart point to strengths and weaknesses in your mind, body, emotions, and spirit — as well as karmic forces influencing your life and health. In Ayurvedic texts, herbs were also classified according to planetary archetypes and divinities.
The wisdom of Ayurveda can help you better diagnose underlying imbalances — and also direct you to herbs that can connect you with the positive influences of planets.
With a bit of training, you can begin to select herbs and essential oils that more accurately address your specific health vulnerabilities, including ones you might not be aware of.
In this 60-minute free online event, you'll discover:
A unique synthesis of Ayurvedic herbology and Vedic astrology that can help you heal on multiple levels (from physical all the way to your relationships!)
How to create a home pharmacy using local medicinal plants — mapped to the stars and their associated divinities
How your mental clarity, emotional wellbeing, and physiology are linked to different medicinal herbs, aromatics, and astrological wisdom
How different illnesses, imbalances, and health issues are connected to your life challenges and karma — as revealed in your birth chart
How applying specific essential oils (such as palo santo) can heighten your awareness and connection with the Divine, accentuated by complementary archetypes found in the stars
Vedic astrology, known as the planetary healing system of Jyotisha (from the Sanskrit word for "light, heavenly body"), has long been utilized in India as part of the Ayurvedic tradition, in which patients' birth charts helped doctors diagnose and prescribe treatments.
Arjun Das' pioneering synthesis, which also draws from Brazilian herbology, can guide you to the next level of health, vitality, and emotional and spiritual wellbeing.
This event is guaranteed to expand your mind about the different dimensions at play in your health! When you join, you'll also be the first to hear about a new program that will explore these concepts in greater depth.
What People Are Saying About Arjun Das...


"His sincerity to study and teach this science is very appreciable"
I feel honored to have been fortunate enough to have found such an admirable person as Arjun Das. I consider him as my son and my special student as well. In addition, being an Indian, I'm very happy he is spreading Ayurveda internationally. He has a unique personality among the foreign guests I met, with great kindness and affection. His love and devotion to Ayurveda, and his sincerity to study and teach this science is very appreciable. I forward my blessings and wishes for longevity, success, kindness, prosperity, and a happy life in his family. My prayers are always with him.
— Vaidya Karuna Guruji, living legend of Ayurveda in Kerala, South India

"His work is exemplary..."
Those of you who know Arjun may feel the same way about him that I do, which is that he is a young rishi with a deep organic understanding of Ayurvedic wisdom. His work is exemplary of how Ayurveda can function as a community-building force.
— David Crow, Founder of Floracopeia and author of In Search of The Medicine Buddha


"Unique among practitioners of this science"
Arjun Das is a very special exponent of Ayurveda. His experience has a history of almost two decades and this is unique among practitioners of this science. Another highlight of his practice is that he has a strong knowledge of Vedic astrology and can interpret horoscopes, especially in the field of health for treatments. Arjun is a very nice person and I sincerely recommend [his teachings] to everyone.
— Dean Dominic de Lucia, Vedic astrologer and author of Hollow Earth in the Puranas


"A passionate, compassionate Ayurvedic healer"
Arjun is a passionate, compassionate Ayurvedic healer. His love for Ayurveda [is igniting] the growth and development of Ayurveda in South America. He brings a wonderful classroom training program and educates a wide range of students, including health professionals and laypeople.
— Dr. Shekhar Annambhotla, President of the Association of Ayurvedic Professionals of North America (AAPNA)


"In the light of the ancestral tradition..."
Arjun Das is one of those rare teachers who combines a vast knowledge of the science of life, Ayurveda, with spirituality in the shadow of which this art was born and developed in ancient India. At present, when it's [common] to find professionals centered only on the technical aspects and rare to find those who practice and teach in the light of the ancestral tradition, the work and life example of Arjun Das are especially important.
— Pedro Kupfer, Yoga teacher and author
About Arjun Das
Arjun Das is an Ayurvedic practitioner and Panchakarma specialist, and the director and founder of TriGuna Institute in Brazil.
A certified Hatha Yoga instructor and researcher of medical astrology, Arjun studies local herbs and their connection with Vedic astrology for health and meditation.
Arjun, who's received the blessings and guidance of many healing masters around the world, is conducting pioneering research on public health and traditional medicines in both Brazil and India.
The recipient of the 2009 Vagbhata Award for Excellence in Ayurvedic Teaching, he serves as a guest lecturer at major Indian conferences. He's been teaching Ayurvedic healing and herbology for more than 20 years, training both laypeople and clinicians around the world.