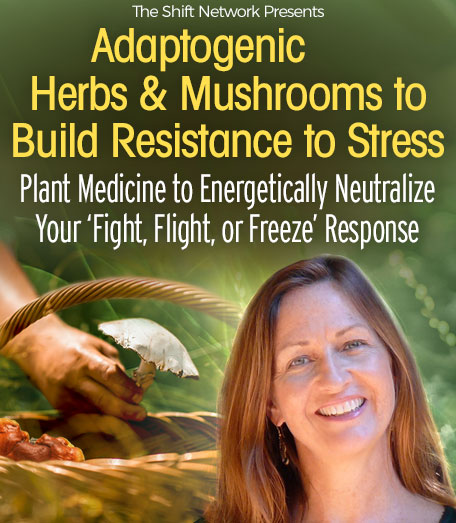 With Author, Teacher & Founder of the Green Comfort School of Herbal Medicine
Teresa Boardwine, RH (AHG)
---
In her 40 years as a master herbalist, Teresa has guided thousands down the path of herbal health — as a lifestyle, healing journey, or herbal medicine career.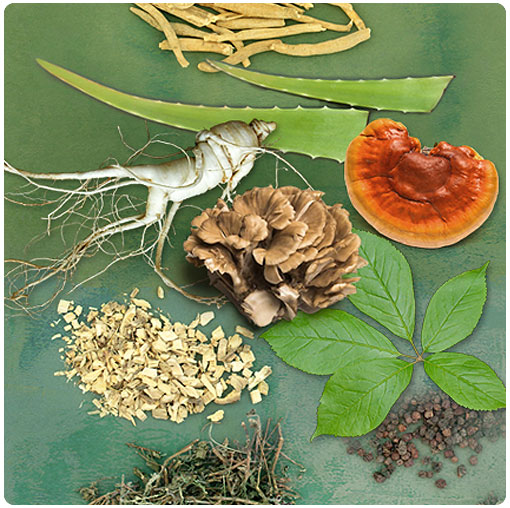 If we're being honest, most of us (understandably) felt very unprepared and under-resourced for everything we're facing right now — including a global pandemic and heightened health worries.
The good news is, you can access powerful tools to help you feel restful, reduce anxiety, boost vitality, create health, and become energized. You can meet each day fully prepared for whatever life brings, while being kind to the earth along the way.
You're already aware of the nourishing, healing power of plants and how they connect with us on many energetic levels...
Yet you may not be familiar with adaptogens — herbs and mushrooms which provide specific botanical actions that can counteract the effects of stress in the body by normalizing our adrenal function and nourishing the endocrine system. These powerful allies can help us through our most stressful times, once we know how to access and properly use them.
Join us for a special hour with Teresa Boardwine, founder of the Green Comfort School of Herbal Medicine as she shows you how to bring adaptogens into your life to protect your body and mind from stress....
By definition, Teresa's unique pathophysiology approach to botanical medicine combines pathology with physiology. A beloved teacher, she's known for her practical, hands-on instruction style as she shares the therapeutic benefits of plants and formulas with her students...
During our hour together, Teresa will walk you through how adaptogens can help you navigate your fight, flight, or freeze response, a classic reaction to stress that's mediated by your adrenal medulla, where your adrenaline is made. It regulates how you manage the constant barrage of stress through hormonal secretion.
Teresa will explain what's causing these stress responses, how to nurture yourself through these tough times, the ins and outs of your cortisol response to stress...
... and why just about everyone is suffering from adrenal exhaustion these days, leaving us with symptoms like lower metabolism, muscle weakness, fatigue and lethargy, and poor concentration.
She'll show us how we can address all these issues and more using adaptogens — powerful foods for grounding, fortifying the body, balancing the thyroid, and optimizing your overall health.
As you encounter inevitable stressors in your life, adaptogens will help you feel more balanced, and help your body achieve and rest in a state of homeostasis. You'll build up stamina and feel more aligned.
As you'll discover, when you're fully nourished in all the ways that matter most, you finally feel at home in your body and can calmly meet and respond to whatever life brings to you.
In this 60-minute free online event, you'll:
Discover how adaptogens help you navigate your fight, flight, or freeze response
Explore how to use — and connect energetically with — 3 different mushrooms: reishi, hen of the wood, and lions mane
Learn the power of 2 non-mushroom adaptogens — eleutherococcus and American ginseng — to feed and nourish your adrenal glands to help you combat adrenal fatigue
Explore how adaptogens are food for grounding — they provide nourishment for connection and grounding to the earth, build up your resistance to stress, and support a healthier thyroid
Discover how to stock your own self-empowerment apothecary — with sage, rosemary, oregano, and more
You'll also discover how you can study more deeply with Teresa in her new 7-week course, where you'll further integrate adaptogens into your daily life to become healthier, more balanced, and more empowered.
Sign Up Now
Join this FREE video event with Teresa Boardwine to deeply understand your cortisol stress response so you can nurture yourself during times of uncertainty using adaptogens — and finally address your adrenal exhaustion.
Free Video Event
Your information is safe with us! We'll never share or sell it, and will use it only to send you notifications about this program and other related information from The Shift Network. Each email we send contains an unsubscribe link for your convenience.
What People Are Saying About Teresa Boardwine...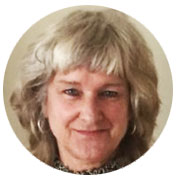 "As a medicine maker, [Teresa] is in her realm, and her cordials are nothing short of divine."
Teresa's teachings are deeply rooted in the Appalachian Mountains where her family has lived for generations. She weaves this tradition with an expertise in natural foods, and her stellar curriculum reflects her years of living in Europe where plant medicine is a way of life. As a medicine maker, she is in her realm, and her cordials are nothing short of divine.
— Kat Maier, RH (AHG), herbalist, director of Sacred Plant Traditions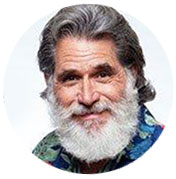 "Just knowing Teresa and thinking of her is beneficial to my heart!"
When I first met Teresa about 20 years ago at a conference, one of the workshops she was giving was about how to make botanical cordials and elixirs — traditional preparations from rich herbal lore. I thought that "cordial" was a perfect item for someone as heartfelt and as passionately devoted to herbs as she: cordial, from the French word coeur for "heart," derived from the Latin cordialis, for the heart. Cordials were so named because originally they were preparations thought to benefit the heart. Just knowing Teresa and thinking of her is beneficial to my heart!
— Mark Blumenthal, Founder and executive director of the American Botanical Council
"... [Teresa] has guided me down the path of herbal health as a lifestyle and journey."
Teresa is a beautiful soul who connects the dots between plants and medicine on many levels. As a teacher and mentor, she has guided me down the path of herbal health as a lifestyle and journey. Through her extensive knowledge, deep connection with the plants, and ability to present plant medicine in a truly effective and understandable way, she has inspired me to a passion for and career in herbal medicine.
— Colleen O'Bryant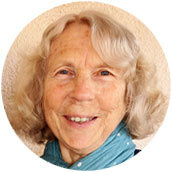 "deep knowledge of botanical medicine and a down-home delivery that will make you smile."
Teresa has been speaking at the annual Medicines from the Earth Herb Symposium for over 20 years. Her presentations are a combination of deep knowledge of botanical medicine and a down-home delivery that will make you smile. Everyone loves her medicine making demonstrations — she is a paragon of the southeastern herbal community!
— Linnea Wardwell, Director of Herbal Educational Services (organizers of Medicines from the Earth)
About Teresa Boardwine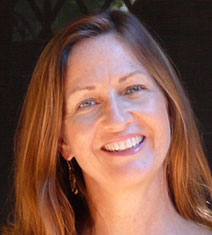 Teresa Boardwine's dynamic approach to teaching health and wellness is professional, warm, and down to earth. She presents medicinal information in lay terms, in a way that's enjoyable and easy to understand. In all of her programming, she teaches how to implement changes by integrating the herbs, foods, and supplements necessary for optimal health and wellbeing.
Teresa's passion for connecting people with plants is infectious. An accomplished herbalist, her teachings about the science and art of herbal medicine are infused with knowledge gained from the California School of Herbal Studies, her work as an herbal educator at Smile Herb Shop and as co-founder/instructor at Dreamtime Center for Herbal Studies, and her 20 years of clinical practice.
Teresa, a professional member of the American Herbalist Guild, has lectured at many national conferences, including Medicines from the Earth Symposium, Southeast Women's Herbal Conference, North Carolina Herb Conference, UVA, Monticello Fall Harvest Festival, and National Natural Pharmacy Association. She has authored two books; Cordially Yours and Herbal Spa, which includes a DVD of recipes.