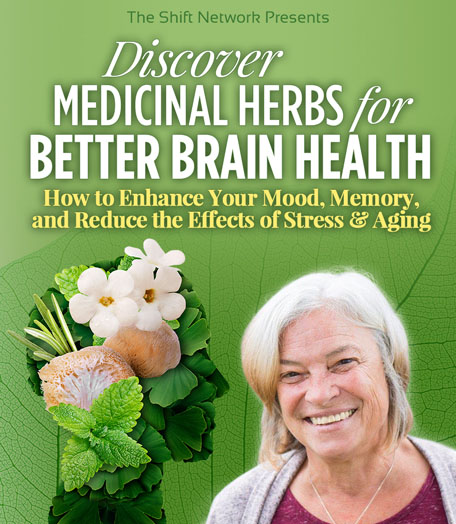 The Virtual Event is Now Complete
A Free Video Event
With Herbalist, Naturopathic Physician
& Director of Medical Education at Gaia Herbs
Mary Bove

Discover herbal brain boosters for improving your memory, slowing down the effects of aging, mitigating stress, and supporting your mood and mental clarity.
Understand the how's and why's behind the effectiveness of medicinal plants for brain health to confidently select the right herbs for you and those you love.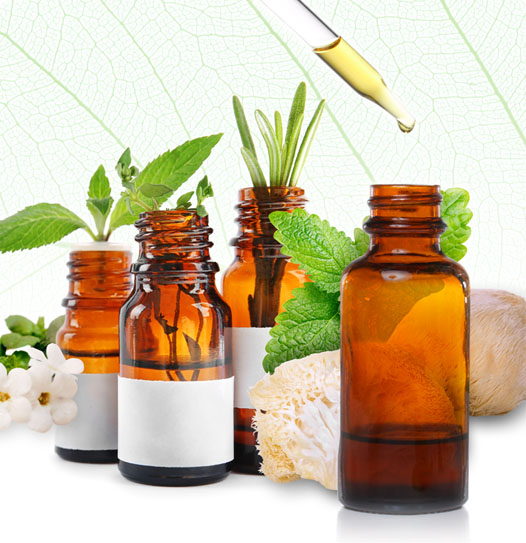 When you hit a certain age — 40, 50, 60 or beyond — you'll likely start to notice changes in your memory and recall...
You may find it a little more difficult to stay focused and think on your feet...
Or maybe you notice changes in your mood... or can't sleep through the night.
As a woman, these issues may occur during certain times of your monthly cycle, or you may not notice them until menopause.
AND no matter your age or sex, you're undoubtedly dealing with stress...
Stress is an aging accelerator that's, unfortunately, become a standard part of the human condition and linked to a number of significant health issues.
The bottomline is that we will all experience changes in our brain health as we age, which can affect our mental performance, including our memory, cognitive function, and mood.
The good news is that by being proactive about your brain health, you can slow down the natural progression of aging, mitigate the effects of hormone shifts, and support your mood and mental clarity — keeping your brain clear, sharp, and adaptable.
Exercise, a healthy diet, and stress reduction are important steps to a healthy, happy brain. Yet there are additional ways to reboot your brain power, boost your memory, and nurture your emotional health and resilience — with the proper use of medicinal herbs.
In Discovering Medicinal Herbs for Better Brain Health, herbalist, naturopathic physician and director of medical education at Gaia Herbs, Dr. Mary Bove, will share some of the most effective natural medicinals for your brain health — both preventative and symptom specific.
You'll also gain an understanding of plant interaction with brain physiology and function, and how to use herbal remedies for the brain in your day-to-day.
Here's what you'll discover, during this brain-boosting hour:
Two simple brain-protecting herbal teas for improving mental clarity, focus, and attention
Herbs that can help lower the risk of dementia, including 3 herbs that improve memory and recall, while also decreasing forgetfulness
Holy Basil as a stress remedy that produces a "calm energy"
Herbs for mood support, brain resilience, and revitalization of spirit — to minimize the effects of stress on aging
Adaptogen plants that protect us from and enhance our ability to adapt to stress
Proven herbal remedies for nourishing your brain daily, including the benefits of brewing herbal teas
Dr. Mary Bove has more than 40 years of herbalism experience, 25 years of work as a naturopathic physician, and she is currently the director of education at Gaia Herbs.
Her expertise runs deep, and she shares it fervently and patiently. At one time, she owned an herbal apothecary in her home state of Maine, and she's also the author of An Encyclopedia of Natural Healing for Children and Infants, and co-author of Herbs for Women's Health.
Dr. Bove weaves her in-depth plant medicine expertise with her knowledge of current scientific research, sharing natural remedies for your brain health along with an understanding of the how's and why's behind their effectiveness.
A healthy, well-functioning brain is a key part of a vital and active life. And during this complementary hour, Dr. Bove will get you started in caring for your brain's health so your entire system can attain a more healthful balance.
You'll discover how to become more proactive in slowing down the effects of aging on your brain to boost your energy and better enjoy your life.
During this self-empowering hour, you'll also learn about an all-new online program with Mary that will delve deeper into this subject, expanding your knowledge of your brain health, and, thus, your overall wellbeing, as well as helping you to confidently select natural remedies to support your brain health as you age — to thrive now and in the years to come.
What People Are Saying About Mary Bove...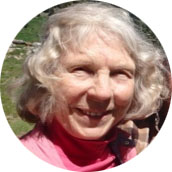 "Her presentations are masterfully crafted..."
Mary has been speaking at our conferences for 25 years and her presentations are masterfully crafted to provide formulas that work, simply presented so that all can understand. Her therapies are backed up by a lifetime of experience, the latest research and a speaking style that's like talking to a dear friend. it doesn't get better than that!
— Linnea Wardwell, Medicines From the Earth and the Southwest Conference on Botanical Medicine
"Dr. Bove is a treasure trove of wisdom and a powerful educator"
Dr. Mary Bove is one of the nation's most experienced and competent medical herbalists, with decades of clinical experience and expertise in Western medicine, as well as impressive skills in alternative medicine... Her knowledge is vast, her clinical skills steeped in experience, and Dr. Bove is a treasure trove of wisdom and a powerful educator.
— Dr. Jillian Stansbury, Battle Ground Healing Arts, National University of Naturopathic Medicine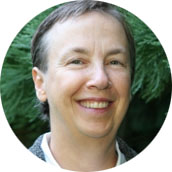 "Her love and respect and connection with the natural world is evident..."
[Dr. Mary Bove] brings a unique blend of a deep understanding of the healing wisdom of the plant world as well as a modern study and interpretation of up to date botanical research. She brings her years of study, clinical experience, and teaching experience to her lectures and presentations. In addition, her love and respect and connection with the natural world is evident and communicated through her inspiring teaching.
— Dr. Tori Hudson, Naturopathic Physician, Author, Medical Director of A Women's Time Clinic, Portland OR
"Informative, accurate, practical, and entertaining..."
I've had the pleasure of knowing Dr. Bove for many years and jointly teaching with her. She's an expert in medicine, an expert in naturally occurring therapeutic agents, and has a huge and kind heart. I highly recommend Dr. Bove for her informative, accurate, practical, and entertaining lecturing style. After many years of holding academic department chairs and teaching positions, as well as three decades of clinical experience, she's an excellent educator and a leader in the field of natural medicine.
— Kevin Spelman, PhD, MCPP, Herbal Researcher and Educator
About Mary Bove
Dr. Mary Bove obtained her Doctorate of Naturopathic Medicine and Midwifery Certification from Bastyr University of Natural Health Sciences in Seattle, Washington, and received her Diploma of Phytotherapy/Herbal Medicine at the School of Phytotherapy in Great Britain. Dr. Bove practiced Naturopathic Family Medicine and Midwifery at the Brattleboro Naturopathic Clinic in Brattleboro, Vermont, for 25 years, specializing in Naturopathic Pediatrics and Botanical Medicine.
Once a full-time faculty member at Bastyr University, Dr. Bove chaired the departments of Botanical Medicine and Naturopathic Midwifery. She's the author of the Encyclopedia of Natural Healing for Children and Infants which is considered an authoritative reference on natural pediatric medicine. Mary co-authored Herbs for Women's Health and has been published in many magazines, journals, and collaborative books on botanical and natural medicine. She lectures and teaches internationally on the topics of naturopathic medicine, botanical medicine, pediatrics, natural pregnancy, childbirth, traditional food medicine, and mind-body healing. In collaboration with Gaia Herbs, Dr. Bove developed an herbal remedy line designed specifically for children. She currently does research and development and is Medical Educator for Gaia Herbs in Brevard, North Carolina.