[topbox2]
The Virtual Event is Now Complete
A Free Video Event
With Transformational Teacher, Writer & Founder of Selfistry
Sarah Marshank

Discover how to be 'wisely selfish' and create the next phase of your life...
Learn how to go beyond techniques like meditation as a 'technique' and actually enter into a continuous connection with your true Self and Source.
Virtually every woman I meet has a deep yearning to be more aligned with Self and Source... to stop, listen, and then create what's next.
— Sarah Marshank
Up until this point, you've been a daughter, sister, wife, mother, friend...
This can be a fulfilling journey on so many levels, and yet, at a certain point, you begin to sense a deep stirring...
Maybe you're looking for your "next act," or the soulful relationship you've been longing for, or a clear path to your life purpose.
Most likely your identity, even your career and life calling, relationships and more, have been shaped by your outer world — by others' expectations, demands, and belief systems.
You've likely internalized these structures as well... creating a limited sense of Self.
And the truth is, many spiritual practices perpetuate fragmentation, causing you to unconsciously compartmentalize the sacred...
You practice your morning meditation, yet, once off the cushion, you're quickly caught up in the activities (and chaos) of daily life. Meditation then becomes a tool for moving back and forth, in between worlds, rather than a way of living... deeply rooted in your true Self.
And in this phase of life there's also a sense of urgency, to make your unique contribution to help and heal our world... asking yourself, "What is mine to do?"
These experiences are signposts — pointing you to an emerging need to be "wisely selfish" by bringing the focus back to yourself, lovingly and unwaveringly.
And without reservation, embodying the fullness of your wild creativity... embracing your contradictions... thriving in the messiness of a life well-lived.
Sarah Marshank, transformational teacher, writer, and founder of Selfistry, can illuminate a path forward that's right for you. As your trusted ally and sister, she'll guide you to a deep reckoning with your past and your imperfections as you dismantle the old structures of thought and emotion... and discover what is yours to do.
Sarah's teachings weave together spirituality, psychology, and neuroscience in a new and innovative way, integrating Eastern and Western philosophy with meditative and somatic practices. She shares raw, uncensored wisdom drawn from her journey as an escort, "monk," and grandmother...
As we embark on this path, Sarah describes, "we reclaim our complexity in a way that skillfully coordinates our varied drives and passions into an artform... we become wise, selfish, real."
During this mini-workshop (a 60-minute video event!), Sarah will share revelatory insights and key practices as you:
Discover how to dismantle the outer and inner structures that keep you from experiencing your true Self and connection to Source
Learn how to take time to be in loving presence with your internal voices/selves and listen for what they need — so you can discern the best choices for you, right now
Learn ways to trust yourself and how to stop seeking outer approval or permission
How to embrace all of your complexities and contradictions... and your desires and passions
Understand how to bring Source into the nitty gritty aspects of life — your daily decisions and choices
Access a presencing, somatic practice to help you connect with deeper wisdom
As you strip away the surface layers of your identity, you begin to touch the raw materials you need to artfully create the next phase of your life.
Rooted in your authentic Self, aligned with Source and showing up for life in unimaginable, enlivening, and impactful ways, you become a wise woman of your time.
During this transformative event, you'll also hear about a brand new program in which you can take the journey of the wisely selfish, creative woman with Sarah's loving guidance.
What People Are Saying About Sarah Marshank...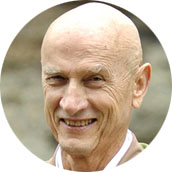 "It might just open a door for you"
[Sarah's] exotic, erotic unusual life story is priceless. It includes her relentless meditation practices as well as the honest vulnerable psychological practices that led her to freedom. You'll clearly hear her message. It might just open a door for you. We practiced together during her transformation. It was delightful. This divine feminine voice has much to share.
— Jun Po Kelly Roshi, Zen master and subject of the book A Heart Blown Open: The Life and Practice of Zen Master Jun Po Denis Kelly Roshi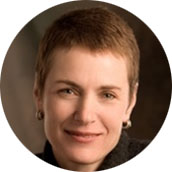 "She'll inspire your journey of self-discovery"
This is the story of a true seeker, a woman whose dedication to authenticity, to love, and to beauty comes through in every page. Hers is a genuine path, leading from the erotic, to the meditative, to intimacy with all things. She'll inspire your journey of self-discovery.
— Diane Musho Hamilton, Facilitator, mediator, spiritual teacher, and author of Everything Is Workable: A Zen Approach to Conflict Resolution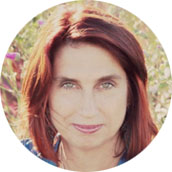 "Let yourself be inspired to live grandly..."
Sarah Rose's heroine's journey shows us a pathway to deep healing and the courage to follow our own truth, no matter what. Let yourself be inspired to live grandly from your authentic source and infinite stillness.
— HeatherAsh Amara, Warrior goddess, teacher, speaker, and author of Toltec Art of Transformationand Warrior Goddess Training: Become the Woman You Are Meant to Be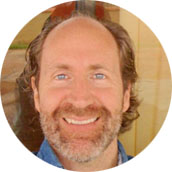 "A beautiful agent for... the dharma of our times"
I'm in amazement at both your beautiful, honorable, and courageous life and the dedication you brought to bringing your life experience into such a work of art. I admire your knowing patience that this moment would arrive where you are in front of people sharing your life like an open book so you may share the truth that awaits discovery in everyone. Your loving heart, clarity, and intimacy with truth, your embrace of both wings, and your incredible beauty make you a beautiful agent for what seems to me to be the dharma of our times.
— Saleem Berryman, spiritual teacher
About Sarah Marshank
Sarah Marshank is the founder of Selfistry. She speaks and teaches around the world, inspiring people to deeply know themselves, by learning to be "wisely selfish."
Sarah holds a Bachelor's Degree in Alternative Education and a Master's Degree in History and Philosophy of Education. Though well-trained and fully committed to her life purpose as an educator, in her early thirties Sarah realized that her impact was directly linked to her understanding of her own truth and deepest values. So, she entered into a 10-year period of self-guided monastic life, emerging from retreat in 2004 with a clearer sense of Self and fully aligned with Source and her calling.
A wife, stepmother, and a grandmother, Sarah now guides women to create the next phase of their lives with artistry, depth, and wisdom. Her teachings integrate Buddhism, the psychology of human development, and neuroscience.
Sarah is the author of the memoir, Being Selfish, which tells the story of her journey from a young woman to escort to monk and now, a spiritual teacher.