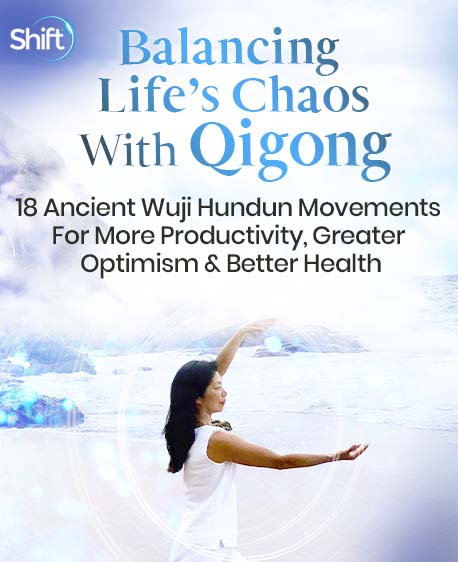 Rise above life's turmoil by finding balance — drawing upon proven, ancient practices from the roots of Wuji Hundun, a form of Qigong to bring you the inner strength to weather any storm.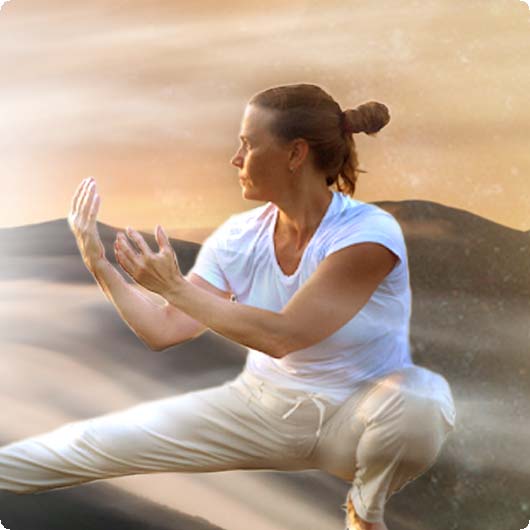 In the chaos of life, it can be incredibly challenging to find balance in your body when everything around you is in upheaval.
Many of us are finding that when we spend too much time indoors on our computers, or continuously watch the news, we easily become depressed and overwhelmed.
As a result, our immune systems weaken and we become more vulnerable to illness and disease. Clearly, we need to change course if we wish to live a vibrant, healthy, and balanced life.
It's our good fortune that there's a natural way to bring your body back into balance, and more importantly, enable you to maintain it — with a self-care system that has survived the test of time.
Wuji Hundun Qigong has been used by practitioners and healers for over 800 years and was once used to treat the Chinese Royal Family.
In this complimentary online event, Daisy Lee, the founder of Radiant Lotus Qigong, will demonstrate two of the 18 key movements used in the ancient healing modality of Wuji Hundun Qigong.
These 18 movements are specifically designed for you to find, restore, and maintain your balance in the midst of outer turbulence.
The practical exercises Daisy will share will help you stimulate lung acupoints and release tension from your muscles, tendons, and ligaments while building stability in your legs — by increasing the flow of Qi (life-force energy) through your muscles and tissues.
Daisy is certified as a Level III Advanced Qigong Instructor, and a Clinical Practitioner by the National Qigong Association of America. She is a past board member of the International Qigong Science Association in Beijing.
With more than 25 years of experience teaching people all around the world, she shares this ancient wisdom with authenticity, kindness, and heart.
Daisy was led to this work when her late husband was diagnosed with leukemia. A Traditional Chinese Medicine doctor trained in functional medicine who had heard about her husband's illness taught her several Qigong techniques to help relieve her husband's pain, enabling him to get off morphine and all other pain medications.
With the passing of both her beloved father and her husband to different cancers within a few years of each other, Daisy was catalyzed into action as she began comprehending how powerful Qigong could be as a practical and effective addition to Western medicine. Before long, she had become a celebrated Qigong healer herself.
Join us for an insightful exploration into the art of Qigong to learn a time-tested modality that can enhance your health and wellbeing — so you can maintain equanimity and balance in the midst of any storm.
In this transformational online Qigong event, you'll:
Define chaos, not as a negative or positive, but simply as a reality that you can choose to respond to in a more positive way
Learn two Qigong movements — Si and Kun — to support lung strength and shoulder mobility
Explore the history of the 800-year-old Wuji Hundun Qigong healing system
Discover who Master Duan was — and his tireless mission to bring Wuji Hundun to the West
Learn how the concepts of yin and yang play out in the 18 movements of Wuji Hundun to address physical and emotional healing
When you join us for this empowering event, you'll explore the intriguing roots of Wuji Hundun, the powerful ancient Qigong healing practice that was almost eradicated during the cultural revolution in China.
Fortunately, it survived through incredible circumstances, preserved by the love and devotion of caring practitioners — so that it is now available for you to help you find balance amidst the chaos of life.
Sign Up Now
Join this FREE video event with Daisy Lee and discover how to find balance amidst the chaos of life with the ancient Qigong healing practice of Wuji Hundun.

Free Video Event
Your information is safe with us! We'll never share or sell it, and will use it only to send you notifications about this program and other related information from The Shift Network. Each email we send contains an unsubscribe link for your convenience.
What People Are Saying About Daisy Lee...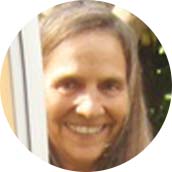 "I've been helped with dealing with the emotions of grief..."
Daisy Lee is an awesome Qigong teacher. Since taking her classes, I've been helped with dealing with the emotions of grief, and my overall health has benefited from practicing Qigong. I am very grateful to have Daisy come and teach us.
— Lupita Poppler, environmentalist and artist
"I am reminded of the joy of being..."
The sessions with Daisy have been extraordinary... her explanations about the movements, their functions, and the interplay of energy, mind, emotions, and body are many. Her voice has a full, warm resonance that sounds like music and helps me feel the flow. I am reminded of the joy of being... the wonderful miracle of existence.
— Leinani Springer, opera singer, Kauai, Hawaii
"I have lost 10 pounds, stopped drinking alcohol..."
By the end of [my first Qigong class], I knew I'd found the pathway I'd been looking for. I practice (play) Qigong twice daily, with exercises from the Beginning Qigong DVD in the morning and the Organ Cleansing at night in the dark before I go to sleep. The benefits of my practice have been immediate and very profound. I have lost 10 pounds, stopped drinking alcohol, and have stopped taking Paxil, which was my crutch for anxiety. More importantly, I now also have a way to "wake up" my body and mind when I feel stuck, sluggish, or simply tired. I know that by incorporating this practice into my daily life, I have added quality to my life and probably years to it as well. I am forever grateful for this awakening.
— E. LaSota, wedding videographer
"I can notice a difference in myself and how profound this work is."
I have been doing the Radiant Lotus Women's Qigong every day since I got back from China and love it. I had a lump on the side of my left chest. It was a good size. It is now gone. Also, I can notice a difference in myself and how profound this work is. I have so many patients I know I can help by teaching them the tools of this type of Qigong. This is some amazing work!
— Cynthia Abbott, Traditional Chinese Medicine practitioner and acupuncturist, Ontario, Canada
"I have not used my cane to walk since the workshop..."
In my younger years I was a 6-time world champion in kickboxing and combat fighting, but about five years ago my life changed after a bad accident on a motorcycle. For years I have been in pain, dealing with issues around my back, hips, and knees — so much so that I needed to use a cane just to walk. After just three hours at Daisy's Qigong seminar, I was amazed how the movements and energy began to relax my body and release pain that was chronically affecting me. I see now how Qi or energy can be utilized to heal and strengthen the body, organs, and the mind. I have been consistent in using the techniques Daisy taught me in class, and through her DVDs I can continue to learn and understand how to heal myself along with those around me. I have not used my cane to walk since the workshop, and am so very grateful to Daisy for teaching here in Colorado.
— Clarence Thatch, 3D Martial Arts, Colorado
About Daisy Lee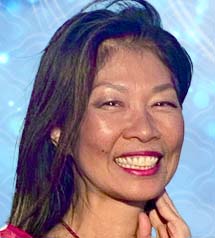 Daisy Lee is a respected leader in the Qigong world with more than 25 years of teaching experience. She is the founder and principal teacher of Radiant Lotus Qigong, as well as Radiant Lotus Women's Qigong, her signature program that is taught worldwide by certified instructors.
A past board member of the International Qigong Science Association in Beijing, she has been a special guest lecturer at U.S. and Canadian hospitals, including Johns Hopkins, Mount Sinai, and Women's College, where she taught Qigong to patients and medical staff to relieve stress and support whole-body health. She has presented at women's clinics, senior centers, and schools, and has been a guest presenter in numerous online summits.
Daisy also teaches Zang Fu Gong, a system of Qigong that supports organ health and emotional balance. She learned ancient systems such as Wuji Hundun Qigong directly from her teacher, Master Duan Zhi Liang of Beijing, and is the 59th generation lineage holder of Hua Tuo's original Five Animal Frolics from Bozhou, China.
Daisy was presented with the 2020 Qigong Master of the Year Award by the World Qigong Congress in recognition of her impact on women's health and healing.