Discover ancient, experiential practices for activating, expanding, and aligning the most powerful spiritual energy in your body in a gentle, grounded way.
Receive a step-by-step process to awaken the evolutionary force of divine power within you — elevating how you engage in your relationships, your work, and your service in the world.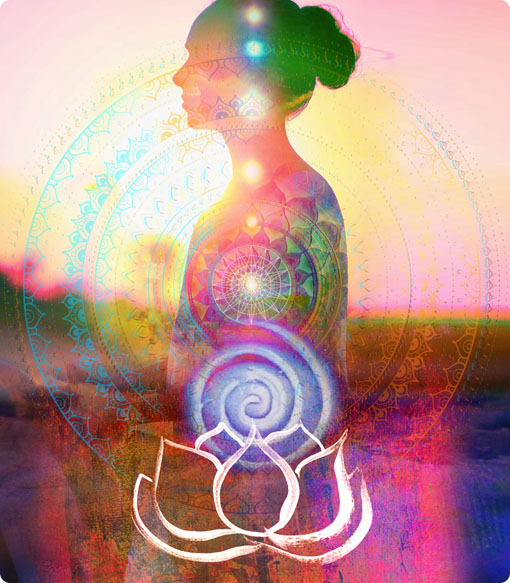 Do you have a yoga, spiritual, or meditation practice, but are unable to sustain the bliss of inner awakening?
Would you like to discover how you can use your spiritual body to heal yourself and others — and find wellness, balance, and inner peace in your life?
Spiritual seekers have long heard the lore about the rapid spiritual growth that can be sparked when you awaken the Kundalini energy that typically lies dormant at the base of your spine.
This energy is said to enter us at birth and remain latent until ignited, which can occur spontaneously, accidentally, or as a byproduct of intense spiritual practices. Once awakened, Kundalini can lead to higher visions, blissful feelings, and spontaneous movements of the body called kriyas.
The awakening of Kundalini is a subject surrounded by hype, myth, and tales of caution; however, it is possible to connect with this primal force in a way that is grounded, gentle, and powerfully liberating — opening you to mystical awareness and a vast field of blissful energy.
When activated in the right way, there are few things that can accelerate your spiritual awakening faster than tapping into this divine force within you, which is why Tantric teachers have worshipped Kundalini as the Goddess incarnate within us.
As you awaken your Kundalini, you begin to liberate more energy not only for your spiritual life but for your career, your creativity, and your service in the world.
In this online event, spiritual teacher Raja Choudhury will offer you potent, practical insights into working with this powerful energy safely and harmoniously to deepen and enrich your experience of life — bringing more joy and bliss.
Raja, who has been initiated in many lineages and received various transmissions that empowered him as a spiritual teacher, has also lived a full life in the world as a media producer and family man. He's thus skilled at teaching how to work with profound spiritual practices and energies while also honoring your daily commitments and being firmly grounded in the world.
In this hour-long mini-workshop, he'll dispel many common myths about Kundalini and lay out a clear pathway to work with breath, mantras, mudras, and light to open to this extraordinary blessing in your body.
As Raja explains, Kundalini can open your body, emotions, mind, and soul to divine energy pouring through your very cells. You can access a more boundless field of love, since accessing Kundalini connects us more deeply with the love-energy of the universe.
You may even develop new capacities of intuition, clairsentience, or healing capacities — and awaken to a more reverential relationship with the world around you.
During this special 1-hour event, you'll:
Understand what true Kundalini is in both spiritual and mystical terms and how it can be explained by science, neuroscience, and modern psychology
Explore how to awaken Kundalini safely and why you must begin at your root chakra rather than first attempt to activate your higher centers
Discover the 3 regions and 7 centers in your body through which Kundalini works — and the key practices for awakening them
Understand the esoteric power of your heart chakra and how to activate a golden sheath around your body that protects you from harmful energies
Connect with your deepest self and inner bliss — and glimpse how Kundalini can help you become an evolved soul and a beacon of light in the world
Access a secret sacred mantra that opens the 3 spheres of your body and gives you a taste of pure Ananda or Bliss
Sign Up Now

to Tap Into the Kundalini Energy Within You to Heal, Grow And Illuminate Your Inner Light In Service to the World

7 Keys to Awakening Your Kundalini is a free event now playing through The Shift Network. Choose your preferred date and time below to access this mini-workshop with spiritual teacher, Raja Choudhury
Your information is safe with us! We'll never share or sell it, and will use it to send you notifications about this program and other related information from The Shift Network. Each email we send contains an unsubscribe link for your convenience.
Through Raja's detailed and comprehensive wisdom transmissions, you'll come to understand that Kundalini is a crucial part of the evolutionary shift of consciousness now underway on planet Earth.
You'll also hear about Raja's own evolutionary journey — how he went from being a NYC creative director to becoming a teacher of Kundalini Shakti Awakening — as well as the details of of a 7-module online program with this wise, engaging, and personable spiritual teacher, who has already impacted the lives of thousands of spiritual seekers through his deep and transformative teachings on the power of Kundalini.
What People Are Saying About Raja Choudhury...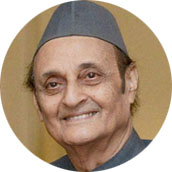 "Raja brings a vital energy to explaining India's wisdom traditions"
Raja brings a vital energy to explaining India's wisdom traditions. His in-depth knowledge of the history, neuroscience, and symbolism of Indian mysticism provides valuable insights.
— Dr. Karan Singh, MP Rajya Sabha, Maharaja of Jammu and Kashmir, and India's leading Cultural Ambassador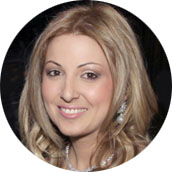 "Another complete dimension of light, energy, and bliss inside of me"
Raja helped me awaken my third eye and my heart and introduced me to the secrets of Kundalini meditation and awakening the living Goddess inside of me. He gave me techniques and tools to experience another complete dimension of light, energy, and bliss inside of me. I am so grateful for this adventure we have been on and his immense love and Shakti energy.
— Eliana Koulas, Luxury Brand Director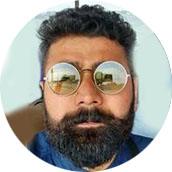 "Explore the universe and realize the infinite magic that lies within..."
After having attended several of Raja Choudhury's workshops and seminars, each new invitation from him feels like receiving a letter from Hogwarts. Raja helps me leave behind my boring Muggle life to explore the universe and realize the infinite magic that lies within all our minds!
— Anuj Gupta, Faculty, St. Stephen's College

"This meditation is NOT for you if you're NOT ready to truly 'let go'"
I've been on a journey of self-discovery for many years now. I've reached a point where I now let my intuitive heart instead of my head guide me to "the next step," and when I saw Raja's workshop and meditation advertised, I INSTANTLY knew I had to be there — and I wasn't disappointed! I found the information AWESOME! The meditation was easy, straight to the point, and profound; three things that I DON'T associate with most teachers these days. I definitely felt the energy and went through significant personal shifts and expansion in the following week! This meditation is NOT for you if you're NOT ready to truly "let go."
— Nick Terrone, Hypnotherapist
About Raja Choudhury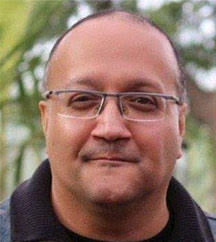 Raja Choudhury aims to disrupt human consciousness and awaken each of us to our true evolutionary potential using his deep knowledge of Kundalini Shakti, Tantra, and Kriya Yoga. In a personal quest of over 20 years, Raja has comparatively explored most of the great (and some unknown) wisdom traditions of the world and has experienced many teachings and transformative methodologies firsthand. He now wants to share this magical adventure and discoveries with everyone.
Raja's own shift occurred in 2006 when he underwent a dramatic Kundalini awakening that rewired his system and opened up a new universe of potential. Raja initially started life as an architect from London's Architectural Association and then went on to become a Webby-winning digital creative director in New York where this awakening occurred. Raja then created numerous documentary films on wisdom and consciousness, including Spirituality in the Modern World with Ken Wilber and Traleg Rinpoche; Yoga: Aligning to the Source; and acclaimed films on many great spiritual teachers. In 2014 he was awarded India's prestigious National Film Award for his film, The Quantum Indians. He's currently making a film for PBS on Swami Vivekananda called First Guru. Raja gave a TED talk on Indian Wisdom for Today's World in 2012 and a TEDx talk in 2015 on yoga. His talks on Kundalini, Shiva, the third eye, and meditation are very popular on YouTube.
In his own spiritual quest, he was initiated first into Kriya Yoga in 1998 with Self-Realization Fellowship, and went on to take deep initiations into Raja Yoga from Swami Adiswarananda, advanced Kriya Yoga from Sri M, Shibendu Lahiri (Babaji), and Yogiraj Siddhanath, and then finally, and most importantly, Sri Vidya, a Kundalini school of Kaula Tantra, from Guruji Amritananda.
Raja also practices Aikido and Qigong and is a passionate student of neuroscience, history, esoteric traditions, and the mind. His teachings are a syncretic blend of Eastern and Western ideas. In the past year, he has initiated over 150 people into the magic of Kundalini awakening, and shares his Shakti energy with them and the world via the Internet. Raja, who is married to Jagriti and has a 10-year-old daughter, Noor, and a cocker spaniel named Max, lives between New Delhi and New York.