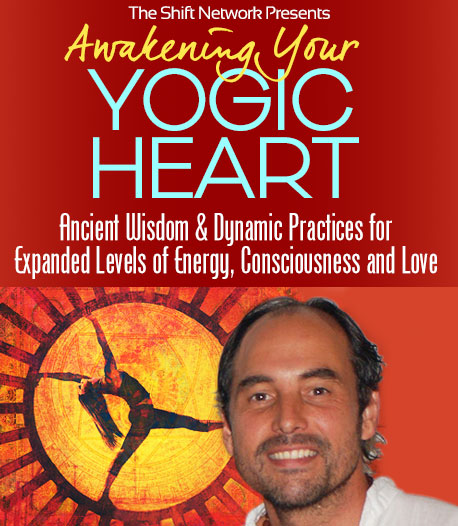 The Virtual Event is Now Complete
A Free Virtual Event
With Acclaimed Yoga Teacher, Healer &
Spiritual Activist
Saul David Raye

Discover holistic insights & ancient practices for opening your heart to greater compassion and bliss — through the 5 energy layers of your being.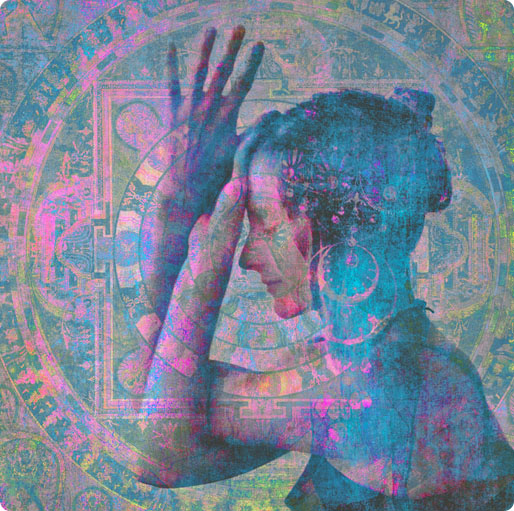 The sanskrit word yoga means to "yoke" together or create "union."
Yet, often we're distracted by seeking perfection in our postures, from yoga's original intent — which is to bring us into deeper spiritual alignment.
You are more than your physical body, emotions and mind...
You are actually comprised of five layers of energy, known in the ancient yogic tradition as koshas.
And at the center, you find your radiant, yogic heart... a doorway to non-dual consciousness and profound love and bliss.
It's no accident that so many enlightened beings are depicted with a radiant heart and that most people point to their heart when asked to point to themselves; that's because the heart is the portal to these deeper dimensions and higher potentials, taking you beyond the body into expanded states of energy, awareness and love.
And, the spiritual quest to discover these deeper dimension can only be fulfilled through subtle unifying practices to engage all the layers of your being, according to acclaimed yoga teacher Saul David Raye.
Saul draws on the depth of the Yoga tradition, Bhakti, Tantra and universal light, love and wisdom to invite seekers into a new relationship with yoga that leads to true realization.
He offers insights for a holistic practice with specific asanas to engage with the subtle energy layers — encompassing the chakras and the elements of water, fire, air, earth and space.
During this complimentary video event with Saul David Raye, you'll discover:
5 "koshas" (layers) of the soul — a yogic map of consciousness to discover
The importance of hridaya (heart) and atma (soul) in yogic practice
Yoga as a path of awakening and a holistic path for body, mind and soul
Powerful heart-healing practices for awakening the heart
Healing with the 5 elements — water, fire, air, earth and space
If you want move beyond yoga as merely a physical and meditative practice and discover the layers of energy that open you to deep bliss, peace and compassion, heart practices are the key.
Saul David Raye is a masterful teacher who radiates love and wisdom. His teachings blend mystical yogic traditions, heart-awakening asanas, mudras and kirtan music — all to engage the five koshas of your being.
You'll also hear about the launch of a brand new program with Saul that will help you take your understanding and practice of yoga much deeper.
What People Are Saying About Saul David Raye...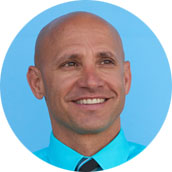 Saul authentically lives and breathes yoga, which allows his message and teachings to penetrate cellularly. If you are looking for a thorough yoga training that covers information on how to do a pose correctly, or how to feel intuitively, or how to be a better human being, then look no further... I recommend this training to any yogi looking to deepen their practice... and improve their health, healing and vitality!
— Dr. Jeremy Brook, Chiropractor, The Life Center Chiropractic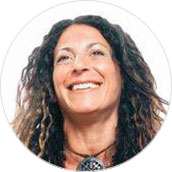 Saul David Raye is a loving, powerful and deeply connected teacher, human and community leader. Saul brings the teachings of yoga to us from a place of integrity, compassion and love and for the process... Saul has been an incredible mentor, offering nothing less than his full support as I continue on my own path as teacher. He is a true teacher of light.
— Sherry Sidoti, Yoga Teacher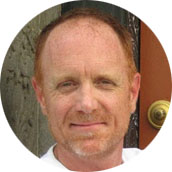 As a teacher of yogic philosophy and Ayurveda, I deeply appreciate Saul's approach to his trainings and classes. I see it in the eyes and the hearts of his students. Most of all I appreciate Saul David Raye the man and the yogi... Saul embodies his teachings through a deep life practice of yoga. His commitment to the teachings is extraordinary. He channels a very high and very authentic energy, which is much needed in the yoga community today.
— James Bailey, LAc, Dipl Ayu
Saul draws on a wide array of traditions and rituals in his teachings and as such opens a world of possibility to the student to see and share yoga from a very unique perspective. Training with Saul is a soulful, joyful, life-changing experience... one that I wholeheartedly recommend.
— Kim Wolff
Saul's way of being in the world is profound, inspiring and contagious. I would recommend his training to anyone interested in deepening their practice of yoga and deepening their commitment to living fully in the present.
— Nathaniel Klemp
About Saul David Raye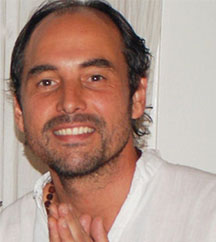 Saul David Raye is an internationally acclaimed teacher, healer and spiritual activist known for his empowering and transformational approach to yoga, healing and spirituality. Saul's teaching draws on the depth of the Yoga tradition, Bhakti, Tantra and all forms of universal light, love and wisdom. Through the grace of his teachers and guides he is able to bring alive the ancient wisdom teachings for modern seekers. The depth of Saul's teaching allows students to connect deeply with their own authentic power, spirit and truth.
A pioneering and inspiring presence in Yoga's evolution in the west, Saul's authentic and heart-centered teaching has influenced thousands of students and teachers around the world. He holds certifications in Yoga, bodywork and energy healing and is an ordained minister and musician who infuses his classes with healing music and chants. He has been on the faculty of international and national conferences and festivals for years, and has presented alongside many luminaries in the spiritual world. Saul shares this work through teacher trainings, workshops, classes, sacred journeys to ancient power sites and sacred music.