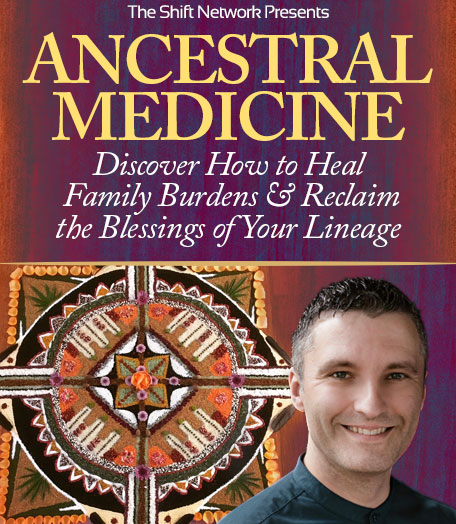 The Virtual Event is Now Complete
With Psychotherapist and Ancestral Medicine Teacher
Daniel Foor

Discover how to transform pain and suffering passed down by your ancestors into blessings, wisdom, and a deeper sense of belonging.
Find out why connecting with your ancestral family guides can help you heal the past so you can live your passion, purpose, and destiny now.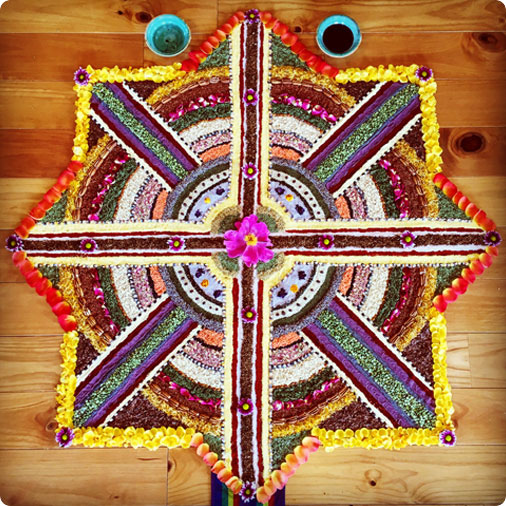 What if you could journey to the past to help your ancestors who are still struggling with emotional or physical wounds?
And what if assisting these long-lost relatives could also help you and your living family heal now?
No matter who you are, you walk through life carrying the burdens and blessings of your ancestral lineages within you.
Current research suggests that our very DNA can hold the traumas of our ancestors — and even increase the likelihood that we'll develop stress or anxiety disorders.
The good news is that there is something you can do to help mitigate these inherited patterns AND to draw from the wisdom and cultivate the sense of belonging that are available to you through your connection with your ancestors.
Through the practice of ancestral medicine, you can connect with your ancestors, assist the dead who are still in need, and transform intergenerational burdens into ancestral blessings.
Psychotherapist and ancestral medicine teacher Daniel Foor experienced this firsthand...
About 20 years ago, in a ritual to connect with a family ancestral guide, I made contact with a spiritually vibrant, but historically distant, European ancestor from my paternal grandfather's lineage.
I asked this supportive ancestor if there were any among the recently deceased that could use healing. Immediately, I knew I would visit with my father's father, who died from a self-inflicted gunshot wound when I was seven years old.
His death rocked the family, especially my grandmother, who had been home with him when he took his life. Two of her sons, including my father, were first responders with the local fire department at the time.
As a child, I had been shielded from the impact of this loss, and before this day I had never sought contact with my grandfather as an ancestor, or considered the possible effects of his death on the family.
It wasn't until this moment, 15 years after his passing, that the ancestral guides and I contacted my Grandpa Foor in spirit, and determined he was still in a state of confusion. He appeared to me as fragmented, and was missing part of his energy body in his abdomen, where he had shot himself.
The ancestral guides healed this wound and helped him to understand who we were and what had happened. My grandfather then shared a kind message for my grandmother, which I later shared with her while we stood together at his grave.
That pivotal day of ancestral healing ended as the guides and I helped my grandfather start to find his place among our loving and supportive ancestors.
Everyone has loving and wise ancestors, and by reaching out for their help you can access guidance and support for your personal and family healing.
By connecting with the helping ancestral guides in your lineage, you can open the door to break free from painful legacies that no longer serve you.
You can get to the source, the very roots of your unease, to find more peace and the rootedness you crave — in your body, your family, and your culture of origin.
When you're freed from the burdens of your past, you can finally and fully express your unique gifts, passion, and purpose in the world...
During this complimentary hour with ancestral healing teacher Daniel Foor, you'll:
Discover ancestral medicine and how it can help you heal yourself, your family, and your community
Understand how connecting with guides along your bloodlines can transform how you see yourself and your connections to your ancestral inheritance
Explore how emotional, physical, and spiritual suffering passed down through troubled ancestors is a kind of connection — and how it can be transformed
Be given ways to view your blood family as a resource for goodness, healing, wisdom, and belonging
Experience a short practice to claim ancestral blessings
Daniel has trained with teachers of Mahayana Buddhism, Islamic Sufism, and diverse Indigenous paths, including the remnant and returning traditions of his older English, Irish, and German ancestors. He's also an initiate in the Ifa/Orisha tradition and has made four pilgrimages in recent years to Yoruba-speaking Nigeria.
Weaving his background as a doctor of psychology with his personal commitment to cultural healing work for social and earth justice, he offers us a path that goes deep into the past to bring its blessings and transformative revelations into the present — and to future generations and communities.
When you join Daniel for this insightful hour, you'll start to see the suffering — and wisdom — of your blood family in a new way. You'll catch glimpses of the new waves of understanding, forgiveness, healing, and growth that are possible through the practice of ancestral medicine.
What People Are Saying About Daniel Foor...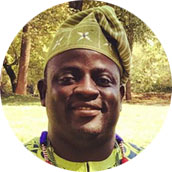 "I urge everyone to benefit from his offerings on ancestral reconnection"
Ancestor reverence is one of the pillars of Yoruba traditional religion, and it's my pleasure to recommend the ancestral healing work of my student and friend Daniel Foor (Awo Ifabowale). Through four extended visits to our home in Nigeria, I've overseen his initiations to Ifa, Orisha, and the ancestral medium society (Egungun), and I know him to be a kind person with good character and decades of ritual training. I urge everyone to benefit from his offerings on ancestral reconnection.
— Oluwo Falolu Adesanya Awoyade, Ode Remo, Ogun State, Nigeria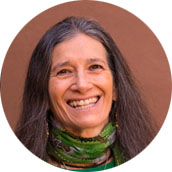 "He's a bright presence and a clear communicator"
Daniel Foor is teaching a remarkable training on ancestral lineage healing. Daniel is such a gifted teacher. He's a bright presence and a clear communicator. He really knows how to take his students into the healing work needed to reestablish a good connection to our ancestral lineages. This work is so desperately needed to heal us individually and our collective at large. I cannot recommend Daniel's work enough and I am personally signing up for this incredible training.
— Sandra Ingerman, shamanic teacher and bestselling author of 12 books including The Book of Ceremony: Shamanic Wisdom for Invoking the Sacred Into Everyday Life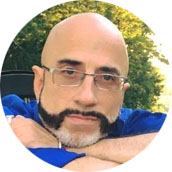 "His work in ancestral healing is soul medicine for all"
The illusion of isolation and its associated fear, fury, and shame of abandonment is the core wound in the heart of humanity. The cure is in turning our love and attention to the stream we rode here on. We are boats of flesh on a river of blood born to heal the ancestors, to be healed by them, and to know, reveal, and grow our souls... thus elevating the stream. This river is the salve of the soul, and Daniel Foor clearly knows this. His work in ancestral healing is soul medicine for all. The world needs it. Life applauds it. Enjoy, heal, and become!
— Orion Foxwood, author of The Candle and the Crossroads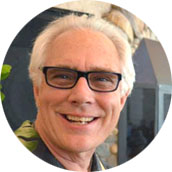 "... his integrity is impeccable"
Daniel Foor's work is deep, penetrating, and inspiring. His wisdom about ancestral healing and connection is profound and his integrity is impeccable. If you are interested in healing your own relationship with your ancestors, I can't think of anyone more highly qualified to support you in your process.
— Michael Stone, Host of KVMR's Conversations, The Shift Network's Shamanism Global Summit, and co-founder of Quantum Consulting Group
About Daniel Foor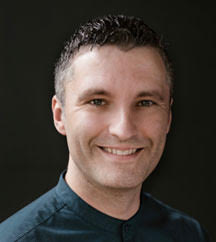 Daniel Foor is a teacher and practitioner of practical animism who specializes in ancestral and family healing and in helping folks learn to relate well with the rest of the natural world. His focus on ancestors flows from his training as a doctor of psychology and licensed marriage and family therapist, from the guidance of his teachers in earth-honoring traditions, and from two decades of implementing the teachings of ancestor reverence in his own life.
Since 2005 he's guided hundreds of ancestor trainings, rituals, and talks throughout the United States and helped many others to reconnect with their family ancestors through personal sessions. He's the author of Ancestral Medicine: Rituals for Personal and Family Healing.
His doctoral research in psychology focused on the use of shamanic healing practices by clinical mental health professionals. Training as a therapist, living in other societies, and immersion in different lineages of ritual work all inform his kind and non-dogmatic approach to ancestor and earth reverence. Although he draws inspiration from lineages of established practice, his public offerings and ritual methods aim to be culturally inclusive, and he holds work for cultural and earth healing to be inseparable from spiritual teaching and practice.