Discover Shamanic Dreaming Techniques to Wake up to The Deeper Logic of Life — Access Personal Guidance and Healing So You Can Manifest Joy, Inner Peace, Synchronicity and Your Soul's Deepest Desires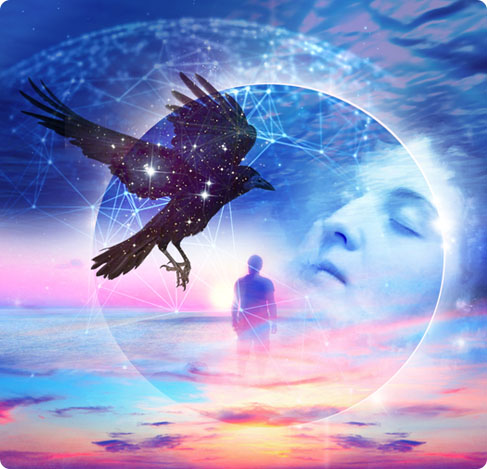 Have you ever woken up from a dream with the feeling that there was a profound significance to that dream? Perhaps you knew that locked inside that dream was an important message, but you weren't sure what it was or how to find out...
Or do you feel stuck in life, running into roadblock after roadblock, challenge after challenge, and wondering why it is so impossible to manifest the life of your dreams?
Well, it could be that the life you are trying to manifest may be missing just that — your dreams...
For millennia, shamans have known that dreams are a powerful place to receive guidance directly from a higher power — directly from your soul. These shamans knew that dream information was not only vital survival information for our life, but also that dreaming was a way to move past the noise from our brains and egos that can get in the way of the higher truths and towards the knowledge from our souls that can put us on our right path in life.
This fact applies to manifestation more than anything. Sometimes we can get really wrapped up in manifesting something without ever stopping to consider whether it is a true wish that comes from our soul, or just a surface desire of the ego. If you aren't manifesting from your soul, the universe will find a way to get in your way...
So stop and ask yourself — have you been listening to your soul lately?
Whatever your answer, dreamwork is a way to dig in and hear what your soul has to say. With proper guidance you can learn to use dreaming to discover insights into your waking life and open up opportunities for transformation, healing and understanding your soul's true purpose.
During this free online event, The Power of Active Dreaming: How to Use Your Dreamtime for Healing & Transformation, world-renowned dream shaman, Robert Moss, will teach you the skills you need to begin understanding and exploring your dreams, so you manifest what your soul truly wants for you and knows what you need to manifest in this lifetime.
When you join this free mini-workshop, you'll discover:
How to open up a direct connection to your soul through your dreams, allowing access to deeper spiritual guidance so that you can live every day from a more soul-guided place
How to begin interpreting and acting on the dream messages from your soul so you make better choices about the roads you want to follow in life...
How you can use dreaming to perceive your future more accurately and receive vital survival information to avoid unwanted circumstances and manifest desirable ones...
An introduction to shamanic techniques for entering and re-entering dreams in a waking state, accessing wisdom from dream guides, and embarking on lucid dreaming adventures...
How you can use dreams to illuminate vital survival information about your well-being, what is going on in your body, and how best to approach healing in your life
How to use dreamwork for such exciting adventures as exploring other realities at will, scouting the future, dialoguing with spirit guides and dreaming on behalf of others
And so much more...
Sign Up Now to Discover Active Dreaming Techniques for Guidance, Healing, Creativity, and Personal Transformation
The Power of Active Dreaming is a free online event now playing through The Shift Network. Choose your preferred date and time below to access this mini-workshop with bestselling author & dream expert Robert Moss.

Your information is safe with us! We'll never share or sell it, and will use it to send you notifications about this program and other related information from The Shift Network. Each email we send contains an unsubscribe link for your convenience.
When you learn to turn passive sleeping into active dreaming, you gain one of THE most powerful tools for accessing wisdom for your life — about your relationships, your career, your life purpose, and even how to heal your body.
It all begins with a shift in how you see dreaming — from a series of incomprehensible images, sensations, and thoughts occurring during your sleep, to a powerful opportunity for guidance, wisdom, growth and even access to higher levels of truth.
With the help of dream expert, Robert Moss, you can turn your dreams from a mysterious unknown into a spiritual adventure with truly powerful applications in your life for manifestation, transformation and healing.
Join us for a mind-expanding, life-invigorating hour!
What People Are Saying About Robert Moss...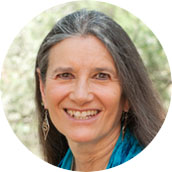 Robert Moss reveals a powerful map of how to recover our soul through shamanic dreaming.
– Sandra Ingerman, MA, Author of Soul Retrieval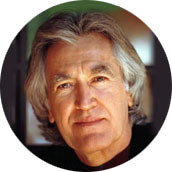 Robert Moss is one of our wisest guides to dreams and dreaming... [He] is dragging us, kicking and screaming, into a new vision of consciousness, space and time.
– Larry Dossey, MD, Author of The Power of Premonitions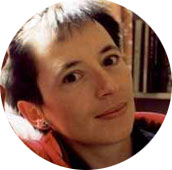 What Robert Moss does — again and again and with such clarity and greatness of heart — is remind us that magic is a breath away and that everyone has the capacity to tap into the heritage that is truly ours.
– Manda Scott, Bestselling Author of the Boudica Novels
Robert Moss opens ancient and modern pathways into the realms of the soul, giving us insights into our deep humanity and into our American heritage. As a spiritual teacher he is world class.
– David Spangler, Author of Everyday Miracles: The Inner Art of Manifestation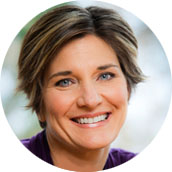 If you have any interest in your dream life, you will be enthralled and forever changed by this work.
– Jennifer Louden, Author of The Life Organizer and The Woman's Comfort Book
Meet the Dream Expert Who Can Change Your Life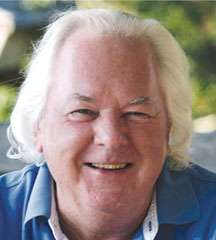 Robert Moss is the creator of Active Dreaming, an original synthesis of modern dreamwork and shamanism. Born in Australia, he survived three near-death experiences in childhood, which provided him with early access to other realms.
He leads popular seminars all over the world, including a 3-year training for teachers of Active Dreaming. A former lecturer in ancient history at the Australian National University, he is a best-selling novelist, poet, journalist and independent scholar.
His nine books on dreaming, shamanism and imagination include Conscious Dreaming, The Secret History of Dreaming and Dreaming the Soul Back Home. His latest book, The Boy Who Died and Came Back, is a personal narrative of his adventures in multi-dimensional reality since an Australian doctor told his parents, when he was three, "Your boy died and came back."