The Virtual Event is Now Complete
A Free Virtual Event
With Leading Spiritual Teacher, Coach & Martial Artist
Satyen Raja
Dissolve the Polarities Within You — Worthy/Unworthy, Helpless/Powerful, Loved/Unlovable — and Discover the Keys to Living in Equanimity, Freedom, Love & Joy
Access 3 Powerful Practices to Radically Liberate Your Authentic Self & Experience Awakened Consciousness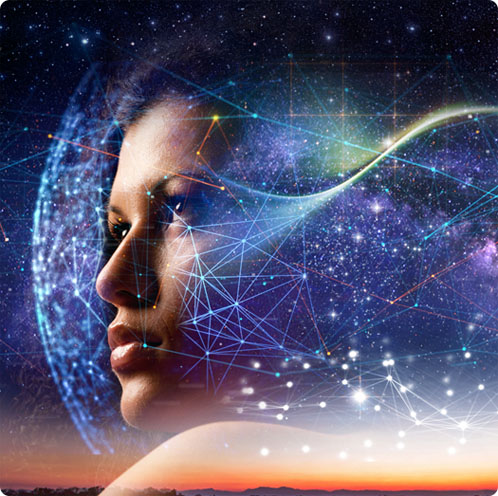 Do you struggle with feelings of unworthiness? Do you experience lack — of money, the level of health you'd like, or the loving partner you're wanting to manifest?
Powerful personal growth techniques are helpful in moving you from one point to another... from fear to confidence, insecurity to boldness, shame to self-worth.
However, if an exchange with a person or an event "triggers" you, you can easily move right back into the opposite polarity.
For example, you may have worked hard to find your voice and speak up for yourself, yet when someone intimidates you (reminding you of a childhood incident or past event) you might find yourself flipping back to silence.
The furthest most of us get in our personal growth process is to spend more time in the positive rather than the negative polarity...
What if you could expand your conscious awareness, to hold BOTH polarities? Fully liberating you from limits of one opposite or another...
And, what if you could experience a radical new teaching that would accelerate your growth and lead you to an immediate shift... into equanimity, peace, and a sense of groundedness (no matter what's happening outside of you)?
The key is dissolving the polarities within you — freeing your vital life-force energy, authentic wisdom, innate power and conscious choice.
Satyen Raja has developed extremely powerful, proven processes for accelerated growth and expanded consciousness, based on his many years as a martial artist, coach and consultant.
In this hour-long FREE session, you'll discover:
A proven method for feeling peaceful, clear and grounded at any moment — and that won't take you hours of practice
How to embody the best character traits of your heroes, from the compassion of Mother Teresa to the big thinking of Elon Musk
Practices that dissolve limiting modes of thought, and create real happiness, success, authentic self-expression and love (and how you can use these practices to help others!)
An immediate technique to dissolve lifelong, limiting beliefs in minutes — rather than weeks or years
How you can become your own guru, and access deep insights and your authentic truth
Most emotional charge is the result of what Satyen calls "antagonistic dualities." Seeking out and integrating these dualities, you unlock your ability to truly choose who you want to be in every moment.
Satyen's methods are designed to help us quickly tap into and embody the qualities we admire in others, as well!
Join Satyen Raja, one of today's rising spiritual teachers, for this life-changing hour. You'll also hear about an opportunity for you to dive deeper into the Accelerated Evolution process as well as how to use this process in your work with others.
What People Are Saying About Satyen Raja...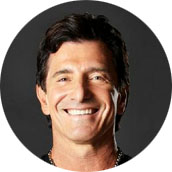 I have run seminars for over half a million people and have had over 100 different speakers and trainers on my stage. Satyen Raja is THE BEST trainer I have ever experienced in terms of teaching students how to access their full power. He is a true master who passes his brilliance and experience on in a way that people really "get it" and more importantly, keep it for the rest of their lives.
— T. Harv Eker, CEO, bestselling author, motivational speaker, T. Harv Eker International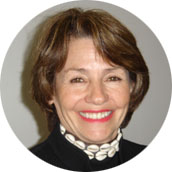 Satyen Raja is a gifted mentor, coach, spiritual teacher, guide, and brilliant advocate for anyone who has the good fortune to work with him. His keen sense of and deep compassion creates a safe space for the clarity and wisdom that you naturally possess to become available to you. I have been profoundly served in my sessions with him and have found my both my center and my untapped genius through his guidance and presence. He works from a deep spiritual root that is clear and trustworthy. His integrity is unshakable, his heart is pure, and he is grounded in love.
— Lynne Twist, global visionary, author, consultant, keynote speaker, Soul of Money Institute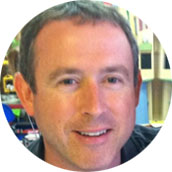 With [Satyen's] powerful coaching I was able to turn around all potential disasters and made huge breakthroughs in business growth in a very short time. My married life has become full of renewed passion and commitment and my children finally get to enjoy their dad free of old limits. Satyen's commitment to having me attain what I really truly dreamt of is real and tangible and he has an uncanny way of knowing exactly what I need and when...
— Paul Rahilly, CEO, Mtell and Senior Director, Product Management, Aspen Technology, Inc.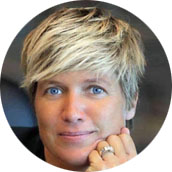 Satyen is an enlightened soul who's on the edge of personal development and spiritual growth. He's a wonderful mentor, coach, trainer and leader to support you to your highest potential. Satyen is a master and a warm person. Words can't describe what Satyen has to offer. If you get any opportunity to work with him or learn from him, do it! He is one of my favorite teachers! I love learning from Satyen, many more years to come.
— Esther Wildenberg, President, BANKCODE

Every once in awhile you meet someone whose energy is so powerful, you know they have evolved to a higher standard. Unfortunately, the English language does not yet have the words to really describe Stayen's work. In fact, you can only experience his work to fully appreciate how he can shift your inner world so that you become fully aligned with your purpose for living this life. If you truly want to get raw and get real about who you are, come experience his work and watch what happens to your life.
— Kieron Sweeney, international speaker, business strategy expert, author and digital entrepreneur
About Satyen Raja
Satyen Raja, founder and president of the Accelerated Evolution Academy, embodies a synthesis of Eastern wisdom and Western practicality.
A lifetime black-belt Martial Artist and a penetrating visionary, Satyen compels his clients to harness their greatest obstacles and transform them into their most powerful gifts.
He has a profound, natural ability to navigate beyond societal, cultural and conditioned identities to attain peak consciousness.
A master in a plethora of healing and consciousness raising modalities, Satyen is unique in the world of business and life coaching. His revolutionary methods attract CEOs, entrepreneurs and leaders from around the world. Satyen's dynamic personality and passion for accelerated evolution help create fundamental breakthroughs. Those who've worked with him experience him as a teacher who definitely walks his talk.
Satyen has invested more than three decades on hands-on research and he has led workshops for tens of thousands of individuals internationally in the art of "true power." His incisive style is not for the timid. Through his teachings, your weaknesses become strengths... Quickly!
Satyen's focus on bringing the teachings into your physical body and into your real life, rather than just lecturing, sets him apart from other teachers and empowers you to make lasting changes in your life.
Using his intuition and his experience, Satyen guides you to discover your deepest heart and gifts — seeing his students' core being and taking them past their edge where real transformation takes place.