[topbox2]
The Virtual Event is Now Complete
A Free Video Event
With the Bestselling Author & Expert on the Chakra System
Dr. Anodea Judith, PhD

Discover a proven step-by-step approach to effectively realize your dreams and vision — by aligning with nature's blueprint for creation.
Activate the power of your energy body to finally manifest your most heartfelt desires.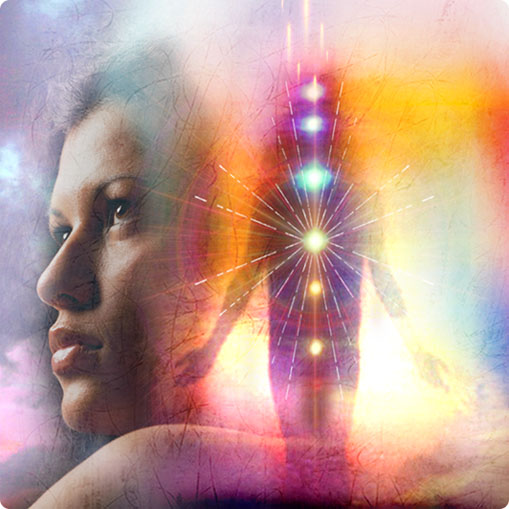 Do you have a dream for your life? A set of goals you want to achieve? A partnership or romantic relationship you want to manifest?
The key to making your desires a reality isn't "believing in yourself" or visualizing or repeating affirmations... rather, it's in your seven chakras...
Most people don't know that the chakra system is not only a map of your energy body... it's also THE template for manifesting your goals, dreams, and desires.
It's not enough to simply think about and visualize a new idea...
You also need to design it, voice it, give it form, share it, empower it, enliven it, and ground it in solid plans — using the seven power centers of your body and mind as your fuel.
Approaches like The Secret address only one facet of this process of creation, which is why they often fail. Truly manifesting requires every step associated with the chakras: vision, inspiration, heart, power, passion, and muscle.
You can actually create by bringing your energy and attention DOWN through the chakra system, all the way to the root level, where things take solid, financially sustainable form.
The chakras are nature's blueprint for manifesting — and thousands of yoga practitioners, spiritual seekers, and healers have validated its foundational role in growth, healing, grounding, and opening to new possibilities.
While birthing your goals and dreams through your energy body requires systematic work, you actually save effort, time, and money — because you're creating in alignment with your soul and nature's blueprint.
In this free event with leading chakra expert Anodea Judith, you'll discover powerful insights and skills for realizing your most heartfelt dreams including:
How the chakras provide a step-by-step plan for manifesting dreams both large and small
Grounding practices, which are the key to turning your visions into reality
How obstacles are actually stepping stones to your success
The secret to turning resistance into motivation and action
The difference between being, doing, and having, and how we often put them in the wrong order
Exercises for aligning your desires, vision, purpose through your energy body
How to transform self-doubt and uncertainty and use your energy to co-create the world you know is possible
If you've used other methods of manifesting but they lacked substance and results, you're in for a powerful hour. Anodea is the bestselling author of many chakra classics, including the seminal Wheels of Life: A User's Guide to the Chakra System and co-author of the book, Creating on Purpose: The Spiritual Technology of Manifesting through the Chakras. A widely respected psychotherapist and an expert in somatic body healing, she brings an integrated approach to manifesting.
You'll also hear about an upcoming 7-week video program with Anodea Judith in which you'll master her proven process for creating through your chakras.
What People Are Saying About Anodea Judith...
"Anodea is a master of mind/body integration work..."
In my opinion as a [yoga teacher and] therapist, Anodea is a master of mind/body integration work... she is as good as they come! She has taught me through her trainings the practice of witnessing and experiencing the "charge" in my life force, which has helped me to get grounded and locate the sacred space inside myself. With my clients, I am able to witness their charge, back off my agenda, and allow the intelligence of their charge to guide the way to their opening.
— Paula Weithman, Dallas, Texas
"What a gift Anodea has given us"
What a gift Anodea has given us with her understanding of the chakra system and the many implications of working with it. This could be a lifetime study. It opens up our awareness of who we are and expands the dimensions of our knowing.
— Helen Henry, Santa Fe, New Mexico
"Any course she has taught has been a wonderful experience..."
Anodea is an amazing teacher; very knowledgeable, organized and structured yet deeply intuitive, and most of all so very caring and kind. Any course she has taught has been a wonderful experience... Thank you all from the bottom of my heart.
— Daniela, Auburn, California
"I am ready to move forward"
Anodea Judith's presence, wisdom and insightful knowledge has offered me fresh soulful tools to take me deeper into yoga and consciousness... I am ready to move forward.
— Cathie, Adelaide, Australia
"If you have a dream, any dream..."
If you have a dream, any dream, and especially if it is BIG, this work with Anodea Judith opens you to the technology of creative manifestation.
— Jody
About Anodea Judith, PhD
Anodea Judith, PhD, is a master manifestor, whose writings and teachings have spread throughout the globe. She is the author of nine books on chakras, psychology, yoga, social change, and manifestation, which have been translated into 24 languages, and a worldwide spiritual teacher. As a yoga specialist and body-oriented psychotherapist with trauma specialization, her work is a unique combination of techniques useful to therapists, coaches, teachers, and those on their own healing journey.
She's the founder and director of the teaching organization, Sacred Centers. She holds a masters degree in Clinical Psychology and a doctorate in Mind-Body Health, with advanced yoga certifications. Her workshops are experiential and transformational.