The Virtual Event is Now Complete
With International Singer, Educator, Voice Pioneer & Author
Chloë Goodchild

Experience a dynamic, heart-centered approach using sound to heal old narratives — inspired by a body-centered 'sound awareness' map with seven energy centers from the root to the crown.
Discover how to use your voice to transform negative emotions, release blocked energy, and dissolve stress in your body.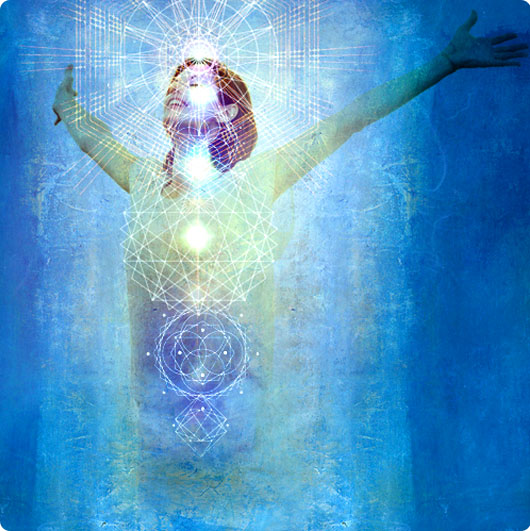 Have you experienced the healing power of sound? How about discovering the power of your own authentic voice — spoken and sung?
Or do you cringe when asked to use your voice — whether speaking, vocalizing, chanting, or heaven forbid, singing!!?
Culturally, using the sound of our voices, has been limited to performing, entertaining, or religious practice... ultimately cutting us off from our most innate form of healing.
Yet, the true power (and beauty) of your voice is not determined by your singing ability or spectacular speeches in public.
The sounds of your authentic voice have the power to clear energetic patterns that have previously inhibited your natural ability to heal — and to open you to transformative self-expression and deep connection with others.
In fact, you can activate specific sounds with your voice — corresponding to tonal energies in your body — to dislodge and clear old traumas, heal painful emotions, and open self-awareness in areas that may have been blocked for years.
Pioneering voice teacher Chloë Goodchild has created a breakthrough method to access the healing tonal energies associated with each chakra, which have long been studied by yogis and healers.
You can discover your innate capacity — through a direct experience of your authentic voice — to heal from limited emotional states, and move into love, forgiveness, acceptance, gratitude, presence, and your true purpose.
And, as you learn to access these tonal energies, their qualities are released, centering you more fully in your essence, generating health and wellbeing, and opening more compassion within yourself and for others. You may also notice there's a lyrical quality to your words and motions that draws others to you, because they resonate more deeply with you...
During this fascinating, 1-hour mini-workshop, you'll experience:
The nourishing, vibrational power of 7 healing sounds — from your root sound, your pelvis, solar plexus, heart, throat, third eye, and crown
How to use your voice to explore your deeper emotions and transform trauma and other wounds
The healing alchemy of your voice — as it shifts between 3 interdependent groups of sound and energy centers within you
Insights into the 7 tonal energies of your soul, allowing you to express yourself freely and embody true compassion
A powerful healing sound practice you can do with your voice, which you can use whenever you're feeling blocked, emotionally down, or stressed
Your voice is as unique as your DNA and your fingerprints, bringing forth your words and your exquisite vulnerability — to liberate your soul's intentions. The unique, healing qualities your voice carries are held in your energetic system (seven chakras) and connected to your soul. These seven sounds interconnect the vibrational energy centers from your crown to your root.
The transformative power of sound is a growing contemporary interest within the fields of psychology, religion, medicine, and education.
New research is also taking place in the relatively new discipline of neuromusicology (cognitive neuroscience of music) — devoted to the measurement of real-time processes in the human brain while perceiving and producing sound.
During this free event, Chloë will reveal the seven primary "soul sounds" that are connected with each "musical chakra," along with specific healing practices to open them. These sounds simultaneously awaken palpable feelings of love and your three major energy centers — the belly, heart, and third eye — inspiring an alchemical vocal experience that awakens the music of your soul.
You'll emerge from this hour with Chloë with an understanding of how your voice, energetic system, and healing abilities are intimately intertwined. Plus, you'll be among the first to hear about a new training with Chloë, in which you'll discover how to embody the transformative, tonal energies of your soul voice in your daily life.
What People Are Saying About Chloë Goodchild...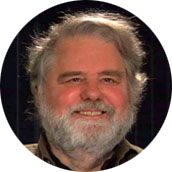 "A spectacular genius..."
Chloë's subtle voice work opens the heart. She is a spectacular genius of this teaching art. She is at the core of a fascinating phenomenon that is allowing individuals to find their truth and freedom through the creative process of voice and sound.
— Coleman Barks, Author of Rumi: Soul Fury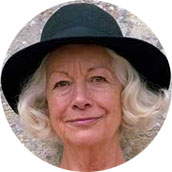 "A unique and empowering vocal technique"
Chloë has perfected a unique and empowering vocal technique accessible to everyone. In all my research with nonviolent and creative communication skills, I have never experienced this ability to effortlessly generate such a range and depth of human feeling and expression with such spontaneity, courage, and compassion. Chloë is dedicated to recovering the wisdom of the human spirit, in a way that is profound and unique for our times.
— Scilla Elworthy, PhD, Niwano Peace Prize winner, Nobel Peace Prize nominee and author of Pioneering the Possible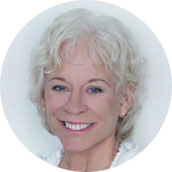 "Penetrates to the bone"
Chloë Goodchild's clarity of tone — both in her music and in her books — penetrates to the bone. I revel in both her songs and words, especially when she surrenders to the mystery of devotion.
— Gangaji, spiritual teacher and author of Hidden Treasure: Uncovering the Truth in Your Life Story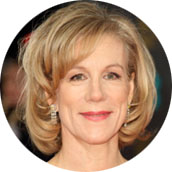 "Chloë has a voice of mesmerizing purity"
Chloë has a voice of mesmerizing purity. She possesses one of the freest spirits I have ever seen on stage.
— Juliet Stevenson, Actor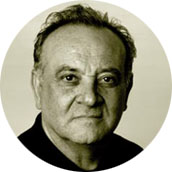 "She sings wild!"
Chloë looks like a nun, but she sings wild!
— Angelo Badalamenti, Film composer
About Chloë Goodchild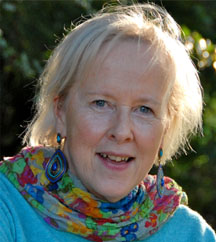 Chloë Goodchild is an international singer, innovatory educator, author, and founder of The Naked Voice (1990) and its UK Charitable Foundation (2004), dedicated to the realization of compassionate communication in all realms of human life. Deafness in childhood catalyzed Chloë's deep encounter with her inner self, and began a lifetime's experiential research into the voice as a catalyst for personal evolution and global transformation.
A life-changing experience in 1990 inspired the unique method of sound and voice that Chloë named The Naked Voice. Her memoir, The Naked Voice: Journey to the Spirit of Sound, tells the story of these formative early years. Chloë's recent book, The Naked Voice: Transform Your Life through the Power of Sound, is an instructional guide that introduces the essential teachings of The Naked Voice.
Chloë teaches and performs internationally. Chloë's singing can be heard on a range of albums, available online. Her original music is inspired by ancient and modern-world genres, sacred chants, anthems, love songs, and poetry. Her interactive presentations interweave wild stories, prayers, and songs, inspired by ecstatic love poetry across a wide spectrum of human feeling, including much laughter. Chloë empowers her audiences to discover their own voices, in spontaneous ways, which expand and flow, generating a unified field of awareness, or Singing Field.